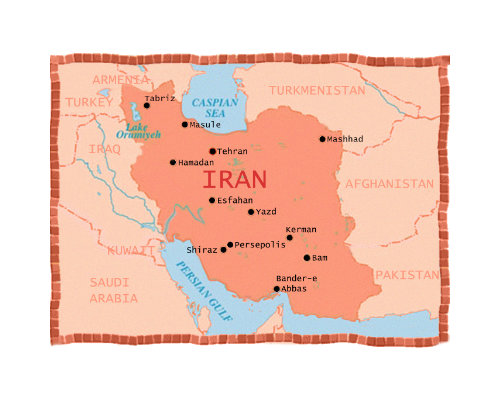 "Iran is a surprising country and almost all of the surprises are pleasant! From all the media reports we get, no-one could be blamed for going there with at least some trepidation, but my experiences confirm those of Timeless travellers who have been there in recent years. The Iranian people are warm and welcoming, there is no hostility to foreigners (outside the official media), the historical sites, museums, bazaars and handicrafts are fantastic, accommodation is excellent, cheap and varied, there are no safety concerns day or night in the parts of Iran where tourists want to visit and food is plentiful, fresh and varied." Tom, November 2010
Welcome to the Iran section of our website!
***Timeless offer individual programs to IRAN – call or email us now to start planning your trip***
We can create an individually tailored private itinerary to suit your interests, time and budget.
Travellers to Iran should allow for a minimum of 8-15 days, and can definitely be longer if your time allows.
Iran is becoming a more popular destination with its unspoilt scenery and world heritage listed sites!!
In 2008 we added Iran to our specialist destinations and have been sending interested travellers there ever since!
Travel to Iran is great with an individually tailored itinerary or as part of a group.
General Information on Snowsports in Iran – Skiing and Snowboarding in Dizin, Shemsak, Darbandsar, Tochal – click here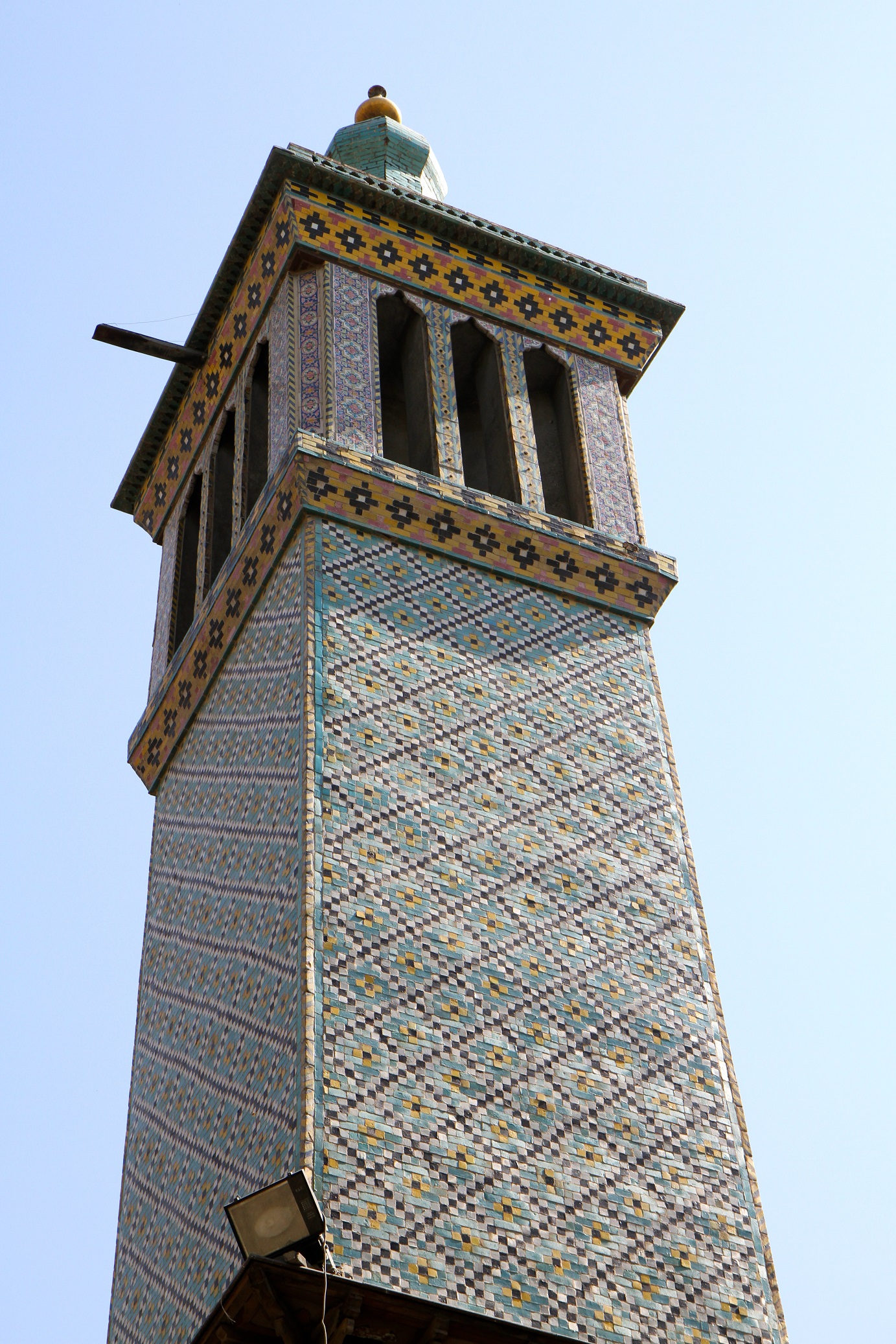 Iran – Information for Visitors
Visas for Tourists Visiting Iran
Intending visitors to Iran from most countries require a visa. We recommend strongly that it be obtained in advance of travel although nationals of some countries including Australia can, with a Visa Grant Notice, obtain a visa on arrival. Iranian Embassies and Consulates will not issue a visa unless a VGN has been obtained first. Single entry tourist visas are now for a maximum of 90 days; double entry visas for one month per entry. VGNs cannot be applied for until 3 months before entry to Iran and once issued, must be used within 30 days.
VGNs are arranged by Iranian tour operators and their overseas partners from the Iran Ministry of Foreign Affairs. Most operators and partners such as Timeless will not arrange VGNs or visas unless some land program such as hotels, transfers and guides are also booked for Iran.
Canadian, UK and US citizens should allow more time to obtain visas than other nationalities.
Visas are now electronic and issued within 14 days of application; 3 days for urgent visas.
Background to Iran
The Islamic Republic of Iran was established after a revolution which overthrew the Shah in 1979. The country is governed by Islamic leaders overseeing a parliamentary system with elements of democracy though many powerful positions are appointed not elected. There are several military and para-military forces which are also important and influential.
Iran has a population of about 80 million, mostly ethnically Indo-European. Arabs form a very small minority. The main and official language is Farsi though a dozen other languages are spoken by ethnic minorities. English is not widespread though it is more common in cities and tourist areas and among young people. Shia Islam is the official religion though Sunni Islam, Christianity, Zoroastrianism and Judaism are officially recognised.
Iran has large reserves of oil and natural gas and their production and export of these are major contributors to Iran's income. The services sector is developed and manufacturing and agriculture are important. Unemployment however is high, particularly among youth.
Iranian Culture
Iran, once known in the west as Persia, hosted some of the world's earliest civilizations. In 2018 it had 24 UNESCO World Heritage sites many preceding Islam's arrival in the 7th century AD.
Iranians, particularly in cities, are often highly educated, culturally sophisticated and have a good knowledge of world affairs. While generally conservative (women more so than men) and polite, they are usually happy to respond openly to conversation on most topics.
Visitors to Iran should understand and respect the local culture formed by Iran's history and religion. These include a dress code for women, prohibition of alcohol and dislike of public displays of affection though some young people of opposite sex can be seen holding hands. Social norms also include men not shaking hands with women unless the woman offers her hand first and women not smoking in public. Gay foreigners should be discreet.
What to Wear in Iran
Women in Iran cover their heads in public and visiting women should wear a headscarf at all times in public, inside and out. It is unnecessary to completely cover your hair and you will see local women (especially the young) showing lots of hair, especially in front. In cities it's rare to see women with their faces covered. Chadors (cloaks) are often worn and sometimes handed out for women entering major mosques and shrines (where they are usually compulsory).
Iranian women, in cities at least, dress very fashionably and often wear lots of make-up, heels and even tight jeans. Arms and legs are never bare and no cleavage is shown.
While there is tolerance to visitors wearing less than locals do, it's suggested strongly that you keep your legs to mid-thigh and elbows covered with shirt or cardigan. Iranian women wear a mantoux (tunic or jacket) over other clothes. These are in many cuts and colours and foreigners can have one made for $10-20 US dollars. Men can wear long or short sleeved shirts including polo and t-shirts with jeans or trousers. Shorts are only worn at the beach and for sports. Lightweight clothes are advised from April to November with a sweater for cooler evenings. Warm clothing and water and windproof gear are useful everywhere in winter and along the Caspian coast and necessary in central and northern mountain areas at most times of year.
Footwear is important. You will walk a lot in Iran both at historical sites and also in cities where parking can be difficult. Paths may be rough, pot-holed and sloping so it's really important to have good comfortable walking shoes or sneakers. Sandals are also acceptable for both sexes.
Money and Tipping in Iran
It's mostly not yet possible to use foreign credit or debit ATM cards in Iran so you must carry rials – the local currency – in cash. Foreign currencies can be cashed easily at airports, in hotels and with official money changers, common in cities and tourist areas. We suggest avoiding touts offering currency exchange. US dollars and euros in new larger value notes (but not above USD100 or Euro200) are easiest to change even to smaller denominations. We suggest cashing no more than $100 per person at a time. Iranian notes are available from 10,000 to 1 million rials but prices are often given, confusingly, in 'tomans' which are rials divided by 10 eg 500,000 rials = 50,000 tomans. Follow normal safety precautions such as keeping notes secure and perhaps in two places. Many Iran hotels have safes.
Tipping is expected by guides and drivers and can be in foreign currency (eg US dollars) or equivalent rials. We'd suggest a minimum of USD 5 per person per day for guides and USD 2 or 3 for a driver. If performance was very good recognise it by tipping more and vice versa. In better hotels, tip USD 2-3 for porters (100,000 rials) and, if you want, housemaids. For other tips (taxis, restaurants etc) do as you would do at home or ask your guide for advice.
Sightseeing, Transport and Traffic in Iran
Tehran, the capital, is a large, spread out and often traffic-choked city of 8.5 – 9 million people. All international flights use the newer IKA airport, some 40km from the city centre. Facilities at IKA are limited and the first hotels close by were opened in 2015. Domestic flights use the older and rather dilapidated Mehrabad Airport which is closer to the city centre.
Best days to sightsee or travel by road in Tehran are the weekend – Thursday afternoon and Friday. Museums are open except the Jewellery Museum (one of few open on Mondays)  Tehran has a clean, expanding subway system which is preferable to battling surface traffic. An extension to IKA Airport should now be open. Other cities are smaller and easier to get around with many sites in walking distance of city centres and hotels. Esfahan, Shiraz and Yazd also have interesting places to visit in suburbs or in the surrounding countryside.
Distances between cities and sites can be long but roads between cities are constantly being duplicated, sealed and improved. Iranian driving can be poor and accidents frequent. Motor bikes are common; watch out! Crossing roads is an art you will need to acquire quickly! Inter-city buses are cheap, efficient and comfortable. Inter-city trains are also cheap and pleasant but slow with limited services mostly in and out of Tehran. They often arrive during the night. For these reasons many locals prefer buses. Taxis are plentiful in cities but often shared. Domestic flights are cheap and pleasant but currently remain limited in frequency and routes.
Tourist Accommodation in Iran
Few new hotels have been built since 1979 though construction of new properties, often with foreign investment, is now underway. Star ratings are poor indicators of quality differences and room standards and much depends on the pride of owners and staff. The Abbasi Hotel in Esfahan claims to be the world's oldest and its garden view Pardis rooms especially make it a centrally-located, enjoyable and in demand place to stay. Yazd and Kashan have interesting boutique small hotels in the old parts and Zein-o-din, south of Yazd is a restored caravanserai.
Hotels often keep your passport during your stay. Remember to retrieve it on checking out.
Tour Guides in Iran
We recommend using local guides and arranging them in advance where possible. Most Iranian guides are well-educated, knowledgeable, experienced and speak very good English.
There are both male and female guides and, often, they will give you an insight into their country and people which goes well beyond a recitation of historical information at sites.
Using Phones, Internet and Media While Travelling in Iran
Iran uses 220/240 volts and the two pronged European cylindrical plug. The internet and mobile phones are widespread in towns and cities and reception is generally good, if slow. Wi-fi is available free in most hotels and, if in-room access cost is high, it can be very cheap or free in the lobby. Internet and western social media are somewhat censored. Google, Facebook, Skype and local social media and commerce sites are sometimes, but not always, available and US based hosts (eg gmail, hotmail, yahoo) may block your ability to send/receive emails.
Larger hotels have western TV channels; Bloomberg (business) is common; BBC, CNN etc less so. Local TV and radio are government owned with predictable content. Though illegal, many Iranians have satellite dishes for foreign TV. Newspapers, including English language, are available and sometimes privately owned but are supervised and closures are not infrequent.
Food and Drink in Iran
Iranians eat large quantities of cheap, fresh reasonable quality food though, for westerners, variety can be limited. Staples are steamed rice and many types of flat breads usually served with cooked meats (mainly chicken or lamb but also goat or beef) or fish, vegetables seasoned with herbs and spices often incorporating nuts and dried fruit. Soups, salads and a variety of kebabs are common. Dishes, including local favourites like fasenjan, dizi, kash-e-bademjoon and sheftah sumac, are accompanied by yoghurt, pickles, cucumbers and tomatoes. There is no special catering for vegetarians. Desserts and sweets include regional specialties like faludeh, a delicious granita gelato, best from Shiraz; ferni in Esfahan, sohan – Qom pistachio shortbread, coconut sweets from Yazd and halva and gaz (nougat) everywhere.
Lunch is the main meal, served with lots of rice. You may find the large quantities difficult; if so, talk to your guide about alternatives like fresh fruit and nuts as dinners are quite adequate.
Many hotels and restaurants offer reasonably-priced all you can eat buffets as well as menus.
Hotel breakfasts are similar to Mediterranean countries (soft feta, olives, tomato, cucumber) but cereals, egg dishes, wheat bread, pastries, jam and honey are often also available. Packed (picnic) breakfasts can be arranged with many hotels for early starts.
Good tea, mint yoghurt (doogh), fruit juices, soft drinks and non-alcoholic beer are common. Coffee is often Nescafe with powdered milk. Carry and drink bottled water, free in most hotels.
Alcohol sale, consumption and import are forbidden. It is not available in airport duty free shops.
Smoking in Iran
Smoking by men is common in Iran and your drivers and guides may smoke. If this bothers you, make it clear to them. Also, ensure that you request hotel rooms which are non-smoking.
Shopping in Iran
There are thousands of well-stocked shops, bazaars and markets all over Iran selling a wide variety of goods. Clothes, foods (dried fruit, nuts, halva and saffron) and examples of arts and crafts are good gifts to buy and are usually reasonably priced. Gold, silver, gemstones and carpets/rugs are other items visitors purchase. Don't leave gift shopping until departure though as Iranian airports are poorly stocked and there is limited variety and quality of goods on sale.
Weather in Iran
Iranhas a hot climate with long summers and short, cool winters. Temperatures can exceed 40°C in high summer so July and August are normally the worst months to travel. The best travelling months are March to June and September to November but while mid-winter (late November-February) can be cold in Tehran and the north, day time temperatures are often pleasant and travelling easier than summer. Most annual rainfall and snow occurs from November to March. Lip balm is indispensable to carry with you due to the dry hot or cold air.
Health in Iran
Iran normally poses few health risks for travellers with minor stomach upsets and sunstroke being the most likely problems. Health care is good by international standards and widely available in cities, towns and villages as are medicines. Inoculations are not required for entry.
Toilets in Iran
Most reasonable standard hotels have western toilets but these are uncommon outside main cities. Some western WCs still require disposal of toilet paper in a separate receptacle rather than being flushed. Squat toilets are normal and it is useful (perhaps essential) to take toilet paper and sanitiser with you while travelling. Note that most Mosques have toilet facilities.
Safety and Security While Travelling in Iran
The main cities and towns of Iran are normally extremely safe for travellers. You will almost certainly be pleasantly surprised at the level of hospitality and friendship which Iranians offer, even to complete strangers. If you follow normal precautions like watching for pickpockets in buses or bazaars, keeping valuables and passports in a hotel safe, not carrying large amounts of cash and having your hotel details with you, you will rarely, if ever, feel threatened (women included), even alone and also at night. Photographing military installations is an obvious no-no. Police are mostly respected, helpful and will assist you as will members of the public.
Australian travellers should register their travel details on the DFAT Smartraveller website.
Iran is low-crime but not crime free. Drug addiction and associated petty crimes are common in some places. Use only authorised transport and be suspicious of anyone wanting to search you or your things. Real police will show ID and only want to check yours (photocopy of the photo page of your passport is sufficient). Border areas with Afghanistan, where few tourists go, can be dangerous; smuggling is common as are more serious crimes.
Revised 13 August, 2019
With special thanks to Bob and Margaret Norington and the Mackneys who offered detailed comments on earlier versions. The information contained is correct and up to date to the best of our knowledge.
---
Iranian Holidays 2020:
29.01.20
Martyrdom of Fatima (Religious Holiday)
Sites are closed

11.02.20

Revolution Anniversary (National Holiday)

Sites are open

06.03.20
Etekaf Ceremony
Sites are open except mosques!
07.03.20
Etekaf Ceremony
Sites are open except mosques!

08.03.20

Etekaf Ceremony & Birthday of Imam Ali (RH)

Sites are open except mosques!

09.03.20

Etekaf Ceremony

Sites are open except mosques!

10.03.20

Etekaf Ceremony

Sites are open except mosques!

11.03.20

Etekaf Ceremony

Sites are open except mosques!

12.03.20

Etekaf Ceremony

Sites are open except mosques!

19.03.20
Nationalisation of Oil Industry (NH)
Site are open
20.03.20
Iranian New Year Holiday- Nowruz (NH)
Site are open
21.03.20
Iranian New Year Holiday- Nowruz (NH)
Site are open
22.03.20
Iranian New Year Holiday- Nowruz (NH) &  Ordainment of prophet Muhammad (RH)
Site are open
23.03.20
Iranian New Year Holiday- Nowruz (NH)
Site are open
31.03.20
Islamic Republic Day (NH)

Sites are open

01.04.20
Nature Day (NH)

Sites are closed

09.04.20

Last Imam's Birthday (RH)

Sites are open

15.05.20
Martyrdom of Imam Ali (RH)
Sites are closed
22.05.20
International Quds Day of supporting Palestinians
Sites are closed till the afternoon!
24.05.20
Eid Al Fitr (RH)
Sites are open
25.05.20
Eid Al Fitr (RH)
Sites are open

03.06.20

Anniversary of Death of Imam Khomeini (NH)

Sites are closed

04.06.20

Uprising against Shah anniversary (NH)

Sites are closed

17.06.20

Martyrdom of Imam Sadiq (RH)

Sites are closed

31.07.20

Eid-al-Qorban – Feast of sacrifice (RH)

Sites are open

08.08.20

Eid-al-Qadir (RH)

Sites are open

29.08.20

Tassoua – mourning holiday for martyrdom of Imam Hussein (RH)

Sites are closed

30.08.20

Ashura – mourning holiday for martyrdom of Imam Hussein (RH)

Sites are closed

08.10.20

Arbaeen – 40 days ceremony of Imam Hussein's martyrdom (RH)

Sites are closed

16.10.20

Anniversary of Death of Prophet Muhammad and martyrdom of  Imam Hasan (RH)

Sites are closed

17.10.20

Martyrdom of Imam Reza (RH)

Sites are closed

25.10.20
Martyrdom of Imam Asgari (RH)
Sites are open

03.11.20

Birthday of Prophet Muhammad  and Imam Sadiq (RH)

Sites are open

NH – National Holiday; RH- Religious Holiday

Fasting month of Ramadan: 25.04.2020-23.05.2020

National Jewellery Treasury is closed on all holidays. Otherwise open Saturday – Tuesday, 1400-1630.

 
For further tour information or to book a tour, please contact Timeless Tours.
We reserve the right to change all prices and programs without notice
All prices are per person unless otherwise stated
All prices on this website are in Australian Dollars unless otherwise stated