Skiing & Snowboarding in Iran
There are some good ski resorts in Iran north of Tehran in the Alborz Mountain range.
Four resorts are Dizin, Shemsak, Darbandsar and Tochal. There are no public buses so transfers or taxis are the only way to get to the first three.
Dizin is the biggest and most developed with up to 20 gondolas and chairlifts and 15 runs.  It is one of the 40 highest ski resorts in the world ranging from a base at 2650 metres to the top of the highest lift at 3600m. As the resort faces north the season normally stretches from November to March and the dry climate means that there is high quality powder snow. Dizin has a wide variety of ski runs for anyone from beginners to professionals but it is geared towards the more experienced skier.
Dizin is also accepting and tolerant of snowboarders who can enjoy an exciting experience due to the high snow quality.
It can take up to 3.5hours (or as little as 2 hours) to reach Dizin from Tehran depending on Tehran traffic and which roads are open. There is accommodation at Dizin in large, moderate but comfortable and reasonably priced hotels. Cottages can be rented for families or groups.
Dizin is the liveliest of the resorts with some nightlife especially on Thursdays (Iranian weekend). It's where the younger, wealthier, international-thinking Tehranis go to unwind.
Cost
A ticket here for the day costs around 1.2 million Rial (AUD 52). You can rent skis, boots, gloves, pants, jackets etc on the mountain for around 1 million Rial for the day (AUD 44).
Shemshak and Darbandsar
Darbandsar and Shemshak are located about 35-45 minutes closer to Tehran and are  5km or 10 minutes apart. Runs here are between 2,550m to 3,050m. Despite Shemshak and Darbandsar both being quite a bit smaller than Dizin, they boast more interesting terrain and towering mountains behind the ski areas.
Shemshak has two main lifts which are double chairs. While they are quite slow, they go  quite high up the mountain and open up some nice intermediate runs on and off-piste.  The top-to-bottom run is quite long and not usually too busy, especially on week days (Saturday to Wednesday). There is hotel and cottage accommodation at Shemshak.
Darbandsar is smaller than Shemshak with one main lift. It is sloped on one side which means you are skiing on the side of the mountain. However, there are more in the way of off-piste runs at Darbandsar than at Shemshak as the mountain is very open at the top.
Hiking to the summit of these peaks is difficult but rewarding as it allows for runs of up to  30 minutes. Avalanches do occur so it is highly recommended that people who want this kind of experience should carry full avalanche gear and know how to use it.
Cost   A day ticket at Shemshak costs 600,000 Rial (AUD 26). At Darbandsar cost is Rial 900,000 (AUD 39). You can hire gear for the day for around 1 million Rial (AUD 44).
Tochal is on the northern edge of Tehran. Two telecabins take about 30 and 15 minutes respectively and service mostly beginner slopes. This is definitely the smallest of the four resorts. Tochal is convenient andcheap but the better terrain is found at the other resorts.
Cost   A day ticket costs around 500,000 Rial (AUD 22). Gear hire including pants, gloves etc is around 1 million Rial (AUD 44).
Please note that above costs may be out of date – please contact us for up to date prices or to book.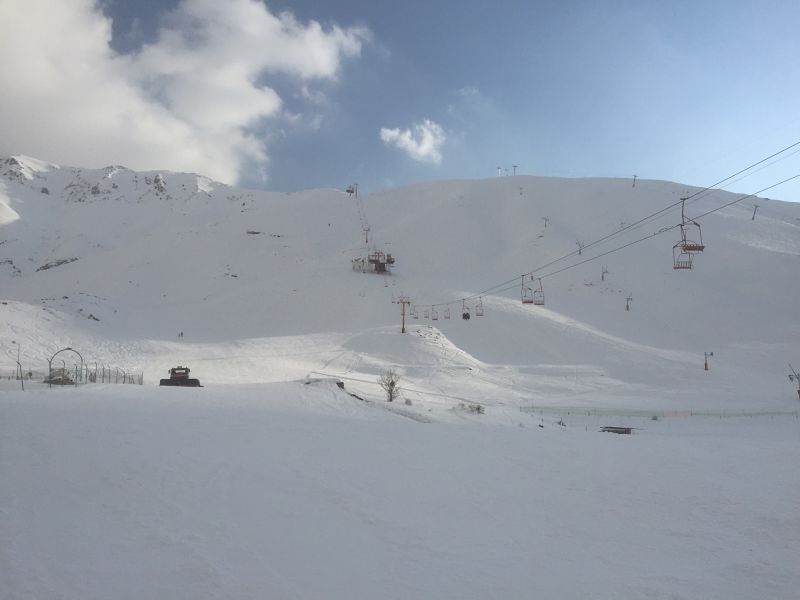 For further tour information or to book a tour, please contact Timeless Tours.
We reserve the right to change all prices and programs without notice
All prices are per person unless otherwise stated
All prices on this website are in Australian Dollars unless otherwise stated