Israel – Travellers Comments
Jordan/Israel/Abu Dhabi Family Holiday Oct 2019
Dear Tom
I have been looking forward to reporting back to you in relation to our holiday in Jordan.
We really had a great time and in fact, were always happy with the schedule as planned. We were looking for an adventure and to experience something different. 
Our driver, Madji, was there at the airport to greet us and was reliable throughout our entire journey. He was extremely well educated and could speak English well. He could also speak French fluently. Our family of four enjoyed having the familiarity of the one driver through the week.
Our first full day in Petra was great. Muhammad our Petra guide explained he was required to study for 2 years in order to become a paid guide. Donkey and camel riding was a highlight.
Of course the kids were tired after the long flights and so I couldn't blame them for not wanting to stay awake until 10pm on our 2nd night to go out and see the stars at the Sun City Camp. We met the owner there who clearly ran a very professional operation and it seemed it was probably the best place to stay. The jeep ride was way more fun than the kids had expected and the fact so many movies have been filmed there was comforting given it was all so foreign to us and were in the middle of the desert.
The Dead Sea Marriott was the place to stay for sure. The kids were fascinated by the salty water and how they floated on top. Also, so interesting to know the area there is -380m below sea level – being the lowest place on earth. FYI – the kids were excited we stayed the extra day at the Dead Sea given they liked it so much and were a little apprehensive about the border crossing 'to the other side' (as referred to by the locals).
Crossing the border from Jordan to Israel went smoothly. In fact the Israeli military definitely treated us well and in fact rushed us past long lines of large tourist groups. I don't really know what we would have done otherwise. So what you had arranged couldn't have been better, in fact we were all pleasantly surprised.
Jerusalem was busy and obviously educational for the kids and of course we could have seen more if we had more time however were ready to get back to Jordan so – all good.
The morning we crossed back to Jordan, was a little busy given the bridge was only open for 3 hours however all went smoothly and Mudji was there waiting to pick us up as scheduled perfectly. We kept in contact with our driver via Whatsapp.
We made an unscheduled visit to the Ma'in hot springs going directly from the border crossing on our way to Amman. It was boiling, refreshing and incredibly natural.
Afterwards we made a quick stop to meet Basel and Viola which was a great experience to be invited into the home of a Jordanian family.
The House, Boutique accommodation was great and we walked past the Iraqi and British Embassies followed by the King of Jordan club towards Rainbow St for dinner at Sufra. Nothing prepares you for the Call to Prayer that occurred from the mosque located next door and above us as we dined outside. A couple of older looking military planes sauntered overhead that night too and I wondered if it may have had something to do with the fact Trump had pulled US troops out of Syria and Turkey had responded that day by bombing northern Syria. With over 1.2 million Syrian refugees already in tents in the north of Jordan I couldn't help but wonder what the Jordan citizens must be feeling.
We left Amman the next day.
All in all, we learned so much and as a parent it was nice to hear both kids say they realise how lucky they are here in Australia.
THANK YOU TOM. As we ventured on, we genuinely felt we had obviously found the best travel agent.
Mary
Jordan / Syria / Israel
We are now half way through our holiday and have been glad of the couple of days respite in Tel Aviv.
Damascus was great, people were lovely and the place very atmospheric. The hotel was very good – definitely recommend it – and had its own Hamam bath house. Our guide Lena and our driver were both really nice – funny and warm and we felt very comfortable with them. All of the places on our itinerary were well maintained/reconstructed and all were worth the visit.
As for Syria, the trip through Jordan was seamless. Our driver was great – Joseph – and had spent several years in the USA before being deported after overstaying his visa, so spoke good English with a black American accent. Petra was very hot but our guide was
informative and we took donkeys for a lot of the time inside. The hotel at Wadi Musa was excellent – a whole 'house' all to ourselves and again very atmospheric. The camp at Wadi Rum was well organised and the VIP tent was a bonus. We went for the obligatory camel ride at sunset with a nice young Bedouin and next day had the 4 hours in a 4WD, which was also very good. Aqaba was very hot and dusty but our driver organised a glass-bottomed boat for the afternoon and we had a very good snorkel on a coral bommy . We left Aqaba in a dust storm. We could see Eilat across the way which we will be going to in a week or so – silly having two cities so close never to mix. From Aqaba we could see Saudi Arabia, Jordan, Israel and Egypt.
Tel Aviv is like any western city, not that we have seen much of it. Rode to Jaffa today on the hotel's loan bikes – it was hot and muggy so we took it easy.
So far the highlights of the trip have been in Syria and we couldn't speak more highly of it as a destination, and Petra and Jerash (which was excellent). Tomorrow our guide is picking us up for the northern Israel part of the trip – Mark and Bindy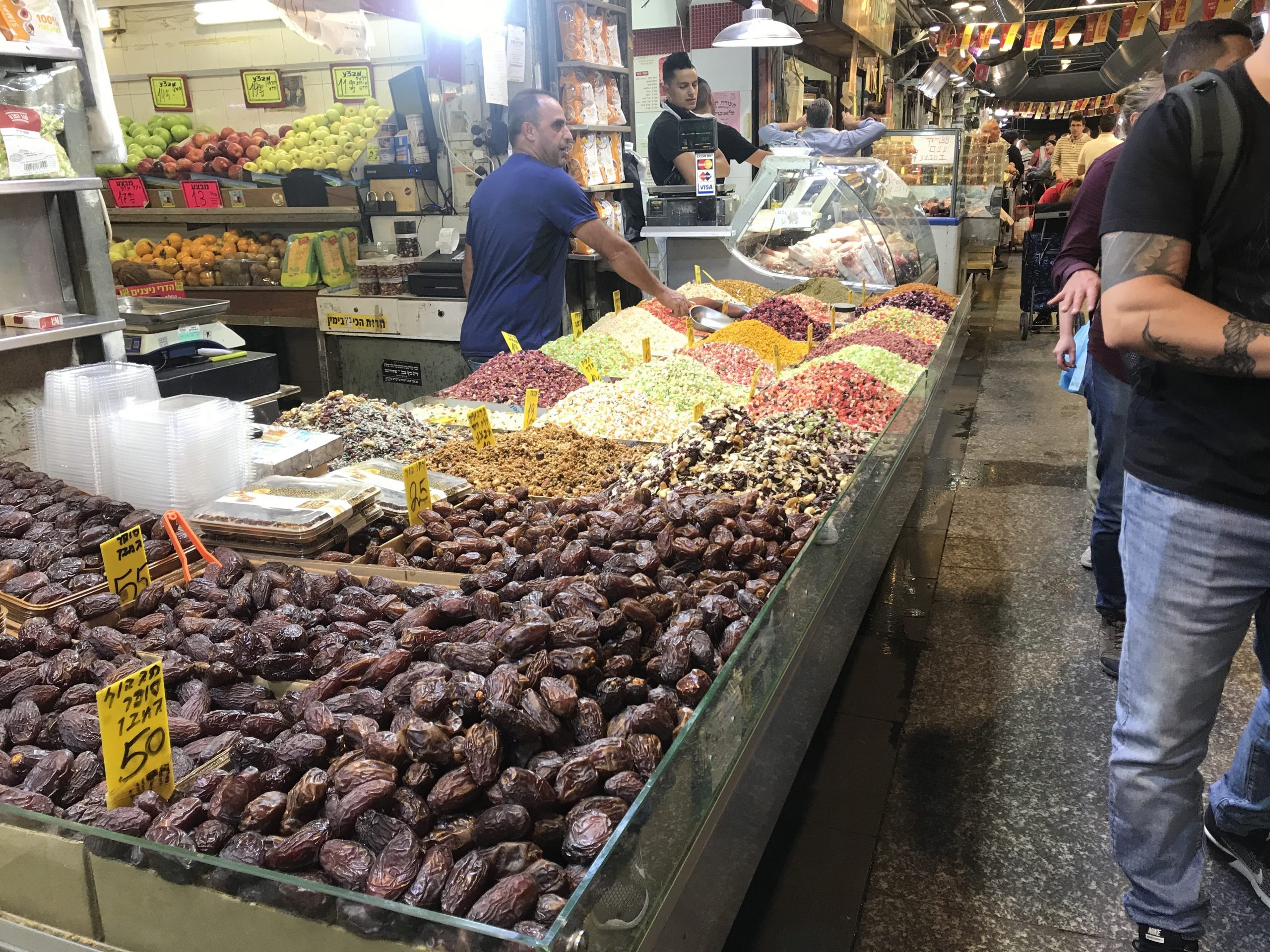 For further tour information or to book a tour, please contact Timeless Tours.
We reserve the right to change all prices and programs without notice
All prices are per person unless otherwise stated
All prices on this website are in Australian Dollars unless otherwise stated