Jordan/Israel/Abu Dhabi Family Holiday Oct 2019
Dear Tom
I have been looking forward to reporting back to you in relation to our holiday in Jordan.
We really had a great time and in fact, were always happy with the schedule as planned. We were looking for an adventure and to experience something different. 
Our driver, Madji, was there at the airport to greet us and was reliable throughout our entire journey. He was extremely well educated and could speak English well. He could also speak French fluently. Our family of four enjoyed having the familiarity of the one driver through the week.
Our first full day in Petra was great. Muhammad our Petra guide explained he was required to study for 2 years in order to become a paid guide. Donkey and camel riding was a highlight.
Of course the kids were tired after the long flights and so I couldn't blame them for not wanting to stay awake until 10pm on our 2nd night to go out and see the stars at the Sun City Camp. We met the owner there who clearly ran a very professional operation and it seemed it was probably the best place to stay. The jeep ride was way more fun than the kids had expected and the fact so many movies have been filmed there was comforting given it was all so foreign to us and were in the middle of the desert.
The Dead Sea Marriott was the place to stay for sure. The kids were fascinated by the salty water and how they floated on top. Also, so interesting to know the area there is -380m below sea level – being the lowest place on earth. FYI – the kids were excited we stayed the extra day at the Dead Sea given they liked it so much and were a little apprehensive about the border crossing 'to the other side' (as referred to by the locals).
Crossing the border from Jordan to Israel went smoothly. In fact the Israeli military definitely treated us well and in fact rushed us past long lines of large tourist groups. I don't really know what we would have done otherwise. So what you had arranged couldn't have been better, in fact we were all pleasantly surprised.
Jerusalem was busy and obviously educational for the kids and of course we could have seen more if we had more time however were ready to get back to Jordan so – all good.
The morning we crossed back to Jordan, was a little busy given the bridge was only open for 3 hours however all went smoothly and Mudji was there waiting to pick us up as scheduled perfectly. We kept in contact with our driver via Whatsapp.
We made an unscheduled visit to the Ma'in hot springs going directly from the border crossing on our way to Amman. It was boiling, refreshing and incredibly natural.
Afterwards we made a quick stop to meet Basel and Viola which was a great experience to be invited into the home of a Jordanian family.
The House, Boutique accommodation was great and we walked past the Iraqi and British Embassies followed by the King of Jordan club towards Rainbow St for dinner at Sufra. Nothing prepares you for the Call to Prayer that occurred from the mosque located next door and above us as we dined outside. A couple of older looking military planes sauntered overhead that night too and I wondered if it may have had something to do with the fact Trump had pulled US troops out of Syria and Turkey had responded that day by bombing northern Syria. With over 1.2 million Syrian refugees already in tents in the north of Jordan I couldn't help but wonder what the Jordan citizens must be feeling.
We left Amman the next day.
All in all, we learned so much and as a parent it was nice to hear both kids say they realise how lucky they are here in Australia.
THANK YOU TOM. As we ventured on, we genuinely felt we had obviously found the best travel agent.
Mary
Small Group Andalucia Tour – Oct '19
The tour was excellent. Small compatible group, well-planned itinerary. The tour guide, 'Yolande', was a standout, extremely helpful, and we were very grateful for her efforts in re-organizing our last day and ensuring our accommodation for an extra day in Madrid. I'd recommend the tour to anyone genuinely interested in educating themselves about Spanish history & culture.
Regards, Michael & Deborah
Iran – September 2019
Hi Tom
A few observations of my trip, it went exactly as advertised in your itinerary. My main interest was seeing the "old" Persian empire and architecture (world heritage sites). Waking up to the garden view in the Pardis Room at the Abbasi Hotel in Esfahan rather than the street view room was a good introduction to the "old Persia" as were the public gardens, squares with water features & mosques of Esfahan,
The road trip from Esfahan to Shiraz was worthwhile to see the geography of Iran and a step back in time to the rural villages, a contrast to the cities.
A surprise in Esfahan and Shiraz was the exceptional quality of the workmanship in their arts and crafts and the reasonable prices.
A highlight of Shiraz, was the Tomb of the Poet Hafez seen at night, alive with the locals enjoying the surroundings there, and in contrast the Shah Cheragh mosque which would not be out of place in the foyer of a Las Vegas casino, there were many other highlights and observations, but overall a most enjoyable trip
Cheers Howard
A Private Trip for 2 Ladies Travelling in Morocco, June 2019
Dear Holly,
A belated, but heartfelt thank you for the wonderful tour you organised for us through Morocco. We had the best time, particularly also because Houssein was the most amazing driver/tour guide. I cannot recommend him highly enough. He was a true gentleman and looked after us really well. The itinerary worked very well and we liked all the accommodation too.
Thank you so much for organising such a beautiful and memorable trip. Missing the desert was also a good tip.
Warm Regards, Ernestine & Janet
12 days North of Spain and Portugal Coach Tour – May 2019
In appreciation of the professional manner displayed by your staff in organizing the above trip for us here are a few highlights.
Each and every tour guide showed courtesy, passion for and deep knowledge of their subject areas. Translations to English were clear and informative. Each of our 4 drivers showed patience and kindness conducting us safely in many different environments.
Santillana, Santander, Lugo, La Coruna and Santiago de Compostela in particular were stand-out destinations in Spain. In Portugal the Celtic house ruins and museum at Valenca do Mino were arresting as were Brago and Porto. Coimbra's university history and ancient laneways fascinated us and in Lisbon the full day guided bus tour packed in almost too much in one day! A boat trip that evening gave amazing views of both sides of the Rio Tejo and the Belem Tower.
Thank you all so much for booking the extra experiences such as the Sagrada Familia as well as tips for eating, dining and generally have wonderful adventures in Barcelona and Madrid before and after our 12 day coach trip.
We'd have no hesitation in endorsing your company to others.
Alasdair and Rachel MacRae
Madrid & Andalucia Coach Tour, Oct-Nov '18
Hi Steph,
Thank you so much for arranging our recent travel to southern Spain including travel, transfers and relevant accommodation. ALL bookings made by you worked out 100 percent and we were completely satisfied.
Further, the service provided by YOU during our dealings was exceptional which included telephone contact, email and relevant document delivery.
A VERY BIG THANK YOU from us both.
Kind regards, Ian Haigh and Christine Sharry (Canberra)
4 Week Private Tour in Jordan, Iran, Doha – October 2018
Hi Tom
Thank you for organising our trip. We had a great time.
Jordan was well arranged with just the right amount of time in each place. Jerash was an added highlight as we hadn't realised it would be so well preserved in many parts. Had an excellent guide there so we spent more hours at the site than we would have expected to.
Also had an excellent guide at Petra so once again did more walking there than expected. Our guide also encouraged Des to try walking to the Treasury so that he could explain about things, like the tombs that we could see on the way. Des was very glad he did. However, we returned by carriage.
Weather, of course, was perfect.
We enjoyed Jordan but Iran surpassed our expectations and we loved every minute.
The organisation of the trip was excellent and our driver/guide was the best we have ever had. His driving was very good and he had an excellent knowledge of history and a very personal interest in it.
We found that the roads were very good and Ali's Peugeot very comfortable. It is 5 years old, made in Iran to a 14 yr old Peugeot pattern. I sat in the back seat just about all the time – it was just as good as the front seat and we were not in any winding mountain roads.
We are glad we had the extra day in Esfahan. It meant we had time to do a bit more sightseeing. Such as an evening performance of Zurkaneh in an old water cistern which our guide suggested. It should be on every traveller's itinerary if they have the time. We enjoyed quite a few meals with our guide. He suggested good restaurants in Shiraz, Yazd, Kashan and Teheran. We also went to 2 modern shopping centres with a food court and a very modern highway stop (shopping and food centre) on the way from Kashan to Teheran.
Weather was perfect – just a little rain on our final morning in Tehran.
We really liked Qatar Airways. I found the bed more comfortable than other airlines and slept for 5 hours straight on our return journey. Then another 2 hours. Staff very attentive. Airport very good. The Qatar Business Lounge excellent.
Went to the Islamic Arts Museum [Doha] on two consecutive days. And still didn't see all of it! It's very good.
We would definitely recommend this trip.
Thanks again, Best Regards, Barbara
A trip to Spain/Morocco – Sep '18
Hi Holly
Again, thank you for organising such a great trip for us. The culture, monuments and buildings are unique and of such historical interest. There were no problems at any stage.
I would like to thank your local operator, who met us at the hotel initially, left her phone number if any problems arose and organised things so well.
The hotels were all of excellent quality, close to the action with very friendly, helpful staff.
We had really good guides along the way – Momo the standout in Fes- and our Morocco driver Mouard was a really nice guy, though a bit of a rally driver, which took some getting used to. Driving in Spain was quite easy and Google navigation worked well except for the narrow tight street areas, where I think any system would struggle – the road system generally is excellent and easy to manage.
Madrid- Hotel Villa Real is very central, a nice hotel- close to shops, restaurants and monuments and museums-we walked everywhere (the local metro station was out of action anyway)- Julia Travel office was about 20 minutes away, where most of our day trips started. The hop on-off bus was a good idea- was a good way to orientate ourselves- the English commentary was good. The Prado guide was great, taking us to selected artworks, rather than being overwhelmed by the whole gallery. Avila and Segovia are a must visit- Avila had their Santa Theresa festival, with lots of people in medieval costumes dancing and doing medieval things. Toledo was also a fascinating place with the "three cultures" represented and the various associated buildings/churches. The Finca Loranque winery was also well worth the visit- Lorenzo the owner/winemaker was a very hospitable fellow and the wine was very good.
The train to Cordoba was very easy-the stations close to both hotels. The NH Collection Hotel again easy walking distance to all activities and historical sites in Cordoba and had no trouble with AVIS car pick up.
The Alhambra and Generalife gardens in Granada was the best palace- the hotel was very central to restaurants and night life and a longish but manageable walk to the Alhambra. We also visited the Capilla Real to see Isabela and Ferdinand's tomb and the Calle Calderia Nueva was interesting for shopping/market stalls, which prepared us for Morocco.
Malaga-the highlight was the Picasso museum, close to the hotel. We had a walk to the beach and had a swim which was quite scenic- we are so lucky having the blue Pacific Ocean here and not the brown Atlantic.
Ronda was wonderful- the views, the bridge Puerto Neuvo (our Parador was just above the this, which we preferred to the old town area) and the old town- The church Inglesia de Santa Maria le Mayor is worth a visit.
Arcos de la Frontera, a fascinating "white" town on a hilltop- parked the car in a carpark at the bottom of the hill (very cheap) and walked up or there was a motor train. There are fine buildings, though closed in the old plaza but the views are spectacular.
The hotel in Cadiz was quite a long walk to the old town, Cathedral and Roman theatre, – we opted to walk but there is a bus available. We were very happy with the beach location and had several swims, also was close to restaurants/bars.
Seville – the Becquer Hotel again was ideally situated and an easy walk to most activities. –the river and restaurants, the bullring, the shops and the sights-the Cathedral was huge and the Alcazar a hit– we had an excellent guide here. Great area to walk around. I can highly recommend the night concert at the Museo del Baile Flamenco.
Ryan Air to Fes was no trouble at all- on time and very comfortable, though I gather the next week many staff went on strike over wage disputes.
Fes was a highlight-we had an excellent guide Momo, who had been a university English teacher and he was such a nice guy. The buildings, ceramics and plaster work were amazing in the Merdesas and the Palace. We did the rounds of the ceramic factory, leather goods, woodwork and even a musical instrument shop and bought useful items. We had a very good medina tour and ate at a local restaurant, though Lee had trouble with the camel and goat heads and entrails on the butcher shop counters.
Volubilis was impressive as a Roman outpost, with much still standing. We had a good guide Ben Ben in Meknes (he said he had had 7 wives) who was very charming and friendly- the golf course built by the King in the Royal Palace grounds looked in great shape-shades of Donald Trump.
The Atlas Mountains trip was impressive. The drive up the mountains had plenty of hairpin bends but the views were spectacular. The hotel Widiane at the dam at Bin El-Ouidane was probably one of the best on the trip.
Marrakech was all I had imagined- The Riad Vanilla Sma was very comfortable and close to the action- located in the middle of the medina up several narrow alleyways- they gave us a detailed map which was easy to follow, though once we were a bit lost and a friendly shop keeper pointed us in the right direction. Had early difficulties with the motor bikes driving at speed up the crowded medinas, but everyone seemed to manage. The Djemaa el Fna Square is certainly never dull! Several good restaurants on the square-all alcohol free- though there are bars in streets leading off the square, but food and drink costs are much higher there. Our guide Younes took us up many shopping streets and shops and to the Palace though the Museum was closed.
The Essaouira trip was very worthwhile to see the countryside and the farming aspects. Was a great walk through the town and port with another Younes, who said he had learnt his English watching films and TV.
No problems with the flight to Madrid- a final walk around there and a bit of shopping and the transfer to the airport the next day.
Overall a great trip with the history, the vast array of buildings and monuments, the great food variety and the friendly helpful people. We found various good restaurants along the way.
Once again thank you so much for organizing such a wonderful trip. Would be happy to pass on any further thoughts/information if needed.
Best Wishes Tony and Lee
Jordan – Crow Family Trip – September 2018
Firstly and most importantly it was a fantastic holiday. We loved Jordan, the Jordanians and each place we went to. Our only regret was not having more time there – for which we only have ourselves to blame. We had 2 nights in Amman but there was plenty more to see. We would have liked one more day. We would have liked another night at Petra so we could have relaxed by the pool after walking for 5 hours in 30+ temperatures.
It would also have been nice to have had time for the 6 hour walk from Dana village to the Ecolodge at the other end of the biosphere and to stay a night there. Instead we did a fascinating 2 hour walk on the terraces near the village with a local guide who was charming and very knowledgeable.
The four hotels were excellent. The House in Amman was new and quite luxurious, with a rooftop pool and bar that was great after a day of sightseeing. It was a short walk to Al Rainbow Street where we found a great restaurant called Sufra. The previous night we had been taken on a tour of the old city and…for traditional Jordanian food like mansaf, freekeh and kanafeh by friends.
Dana village was very small, so the quality of the Dana Guest House was surprising. Its staff were very helpful and the view from the rooms was spectacular. Its dinner was good which was important because there was really no alternative. Both Movenpicks were fabulous.
The Jabal Rum Camp was disappointing…. but Wadi Tours gave us a complimentary tour of Karak Castle. The 4WD tour of Wadi Rum was awesome however and the camp will not spoil our happy memories.
Everything was well organised. Wadi Tours' airport concierges were efficient and friendly, and the JETT driver,
Thanks again for all your organising. We'll definitely recommend your company.
Rod Crow
Andalucia, Portugal, Morocco Coach Tour (PAM) with Dubai & the Cinque Terre, August/September 2018
Hi Holly,
Just thought I would touch base regarding our wonderful no drama holiday to Europe.
Everything ran smoothly so I thank you for such good organising.
Loved the Rove City Hotel in Dubai (2 min walk to Deira shopping mall, hop on off bus & metro station ) it was modern, quirky, clean, with helpful staff & all that was needed.
Loved Porto – Morocco was great and also hectic.
It was hectic getting to Italy as plane sat on tarmac for 2 hrs from Madrid so timetable was tight. I would recommend the Villa Accini in Monterosso as it was a good choice, laid back for 4 days off main strip also Monterosso was the better choice for us of all Cinque Terre towns after seeing them, we even caught a train to Levanto for morning.
So with no hitches really it was a great trip.
Thanks again
Regards, Darien
2 weeks in Northern Spain (Basque – La Rioja – Cantabria) – May 2018
Hi Holly,
The hotel in San Sebastian (Hotel de Londres y de Inglaterra) was terrific. Its position is great & a sea view room a must. We had a great one so thanks for ensuring this for us. The hotels bar, overlooking the esplanade, was enjoyed a couple of times. There was an excellent concierge. She obtained a last minute booking for us at Mugaritz (Michelin star & currently 9th best restaurant in the world) on the first night (a WOW experience & such a fluke that she got the booking). She steered us very well for every evening meal that followed (from traditional fare, to more modern gastronomy with a vege focus – Astelena). We filled the days well, with the guided cycle tour of the town that you'd organised, taking a local bus to the fishing village of Getaria, walking the San Sebastian esplanade daily, doing its funicular climb (with the unmissable view), wandering the old town, making some (Texan) friends, discovering a terrific little art gallery (selling works by current Spanish artists), going on the Rioja day tour, and much Basque eating & drinking. Andrew braved the sea temps, not me. The weather was mild and mostly clear. The place wasn't teeming with visitors/tourists. All in all a very good time of year to visit I think. We thoroughly enjoyed it.
The Rioja day tour was excellent. Our guide, Mikel, couldn't have been better. Well informed on the wine industry, but also the history of the region, and its current social and political conditions. We enjoyed everything we explored with him, from the vineyard stops and tastings, to small towns, and driving through the various landscapes. His vehicle was very comfortable, his English excellent, and the weather delivered bright blue sky all day.
Bilbao was the start of our holiday as you know. Andrew had gone in advance of me for the rugby events. When I arrived we did well exploring each day. Visited the Guggenheim, explored the old quarter, used the hotel bikes several times to explore the streets, discovered some very enjoyable restaurants (including one in the hillside overlooking Bilbao (Kate Zaharra) for Andrews birthday lunch). We had a particularly good day catching the local metro to the port town of Portugalete. We crossed the landmark iron Vizcaya bridge and on foot walked much of the seaside's grand esplanade, ogling at the historic mansions (there's good signage on the esplanade describing the individual grand homes). We stumbled on a super sea view restaurant mid-way, for a most enjoyable lunch. The Portugalete day was certainly a joint activity highlight.
Santander also surprised us. We didn't have huge expectations of it but it capped off the holiday well, a little taste of Cantabria. The new Renzo Piano designed art gallery on the water is a fabulous space. The hotel was in a good location for us, affording long walks by water, and all well landscaped. The Magdalena park, with its palace, is lovely and affords some great views. We also worked out the local bike hire system and enjoyed exploring some flatter routes of the city that way. Yet again, we indulged in some excellent eating and wines, notably at La Bombi, which the hotel recommended.
Again, thanks for organising us so well. Lindy
Spain – Tren Al Andalus 7 Day Luxury Train Andalucia Itinerary, Seville-Seville – April/May 2018
Hi Holly,
We've been back nearly two weeks and have reflected on the impact of our trip to Spain and Portugal in various ways; overall it was very positive and we would do it again.
Firstly, let me say that all the trip activities you helped us with went off very smoothly. I would certainly recommend a day trip to Gibraltar having gone as far south as Seville. The Hotel Alphonse XIII was certainly a luxurious (5-star) hotel in a beautiful location; we enjoyed our stay there. All the short train trips were on time and the seats you selected were excellent; snacks/light meals were severed in the first class compartments.
Secondly, the most positive aspects of the Tren Al Andalus activities were the guided tours of towns (especially Ronda and Cordoba) and the description of their features (e.g., fortress-like structures and the Gothic mosque/cathedral). The English-speaking guides were generally excellent (language and historical knowledge-wise), such that some of the German-speaking guests joined our tour group! The train crew (especially the major directress) was superb and readily made adjustments when needed. As the train merely went short distances it remained overnight in train stations, much like a 'stationery-type hotel' or cruise ships. The composition of the guests (56 in all) included: 26 German speakers (two were from Austria and the rest from Germany); 10 Spanish speakers; 2 French speakers; and 18 English speakers (four from Australia, ourselves and a couple from Canberra; four from the UK and ten from the US).
In closing, I would recommend the Tren Al Andalus (Seville to Seville) tour to prospective travellers and I would certainly recommend Timeless Tours & Travel.
Regards, Connie
19 days in Morocco – April/May 2018 – Family Adventure
Hi Holly,
Morocco was fantastic! The trip you planned worked really well for us, we wouldn't have wanted to skip any of the parts, if only we had a bit more time to spend extra time in some of the towns… Essaouira especially, the riad there was really beautiful (and the people who ran it were so laid back and helpful).
There was a few times where we thought you must have done even more than you needed to when Bianca was offered a vege meal before she asked or we ended up with the best room in the place… we might never know, maybe it's also the Alize people? I spoke to Mr Simo once, I think it was a Sunday but he got straight back to me and made sure our connection was certain.
And special mention to Houcine – he was amazing. He took us to local places which were tastier and cheaper than the tourist places. When I left my hat in Chefchaouen he somehow arranged for it to come back to me in Marrakech… god knows how many hands it had been through but there it was at the door of the riad from some guy on a motorbike more than a week after I'd left it behind thousands of kms away… he really went further than anyone would expect.
So thanks so much for all your efforts, you really know your stuff. There were no problems and so many amazing memories. We feel like we saw every part of it he country but never felt stressed even though we covered a huge distance.
We leave Morocco hoping we can go back sometime but we'll just have to settle for seeing our rug and putting our feet up on a big leather poof…
Cheers, Rich
Father – Daughter Private 6 day Program in Morocco: Casablanca – Fes – Rabat, April 2018
Thanks Holly. Trip was great. We will check out desert and Marrakech next time.
Thanks for good service. Michael
Oman As A Single Female Traveller in February 2018
My holiday to Oman will always be remembered as one of the highlights of my life.
Your organisation was perfect, everything ran so smoothly and there was so much to see, I feel I have only touched the surface.
I could not have been given a more perfect guide, he was always on time, helpful, courteous and very informative and I also have to add a great driver.
My trip to Jabal Akhdar opened my eyes to the most beautiful scenery I have ever seen – so very special.
There was no problem being a single traveller in fact I felt very safe and well taken care of.
Oman is a beautiful country, beautiful people and incredible food, I should have stayed longer, next time.
Many thanks for everything. Kaye Johnson
5 day Andalucia & Toledo Coach Tour – December 2017
Hi Holly,
Just wanted to tell you that the Schnabls loved their tour. There were only 17 pax and the guide etc was fantastic.
Thanks so much. Regards, Debbie from Sabra Travel
2 weeks in Iran – September 2017
Many thanks for organising our trip to Iran. It was superb and we are much richer for it. Alireza, our guide, was outstanding – a wonderful guide and delightful person.
Marianne and John Starkey
4 Ladies Visit Iran for 3 Weeks – September 2017
Our driver and guide were wonderful, very knowledgeable and courteous. They looked after us well and were very caring. The accommodation was great. Our guide did make good efforts to find places that had the best of this food. Our combi van was very comfortable. The itinerary was great.
It was a great experience!
Thank you, Christine
Spain Holiday – Madrid , Andalucia & Barcelona Coach Tour Package – April 2017
Hi Steph,
Jenny & I arrived home earlier this week after a fantastic 6+ weeks in Europe. Whilst the weather particularly in the UK was cold , we had very little rain overall – about 3 days only. We enjoyed everything, but without doubt the highlight of the holiday was our 2 weeks in Spain and the Timeless tour of Andalucía & Barcelona.
Spain was fascinating the old cities with the "Moorish" influence in the buildings – so beautiful, the fabulous food, the weather, and above the great people on the tour. We enjoyed our time in Barcelona with the Gaudi buildings, but we would return to Madrid tomorrow. We are sorry you missed our group "night out" in Valencia – all the Australians had a night out which cemented new friendships that had been made.
Finally it was a delight to meet up with you – who would believe the great personal service we received from Timeless in sending you as our own travel adviser on our tour !!!
Jenny and I would be most happy to recommend Timeless to our friends and potential customers of Timeless.
Thanks again, and we look forward in getting in touch with you in regard to our next trip to Spain.
With our best wishes,
Jenny & Duncan
Spain & France Holiday – April 2017
Hi Tom & Holly
Many thanks for your travel arrangements, A few comments:
Train travel was great!
The tour from Bordeaux to St Emilion was very wine focused which Glyn enjoyed, I would have preferred more time to walk around the town, but was good, San Sebastian was really fun. We took local bus one day to Bilbao to see the Guggenhein museum.
Loved Barcelona, the flamenco show was excellent. I was a bit sceptical as have seen flamenco dancers previously & found them boring, but this show had some excellent musicians, 2 male dancers, & male singers – really good. Tour of Sagrada Familia was wonderful. Tapas evening tour was just great, had a wonderful young guide who led us all around the city, up back streets, into little shops (which we went back to the next day), to markets, can recommend this tour. Hop on, hop off bus pass was worthwhile and The tour to Montserrat was interesting, there was only the two of us on the tour. Gave us a delicious lunch at Santa Cecilia Church. Was great that our tour went early before all the buses arrived.
All our hotels were excellent. Don't think there were any that had any issues.They were all pretty central & close to city centres & walking distance from sights.
Many thanks,
Jenny Chillingworth
Cultural Oman trip – January 2017
Thank you Yaqoob for showing us the real Oman. We had many great experiences with local people, we have learned so much! 
Han-Wei and Anna 
Cappadocia, Ephesus, Pergamon – A Private Program in Turkey – June 2016
We also want to say we were delighted with our Timeless Tour. Cappadocia was a great in all respects…hotel, hot air balloon, and excellent guide, calling himself Ali. As was Izmir. Hotel a bit tired but in a lovely position, perfect for that purpose, and a brilliant guide calling himself Dennis. So full marks to Tom please, and yourself for putting it together. Flights and transfers all perfect.
Feedback from Michael and Nowell Moffatt – Clients of Judy Mahony, Cherrybrook Travel
Janet Douglas & 6 Friends in Iran for 3.5 weeks, April-May 2016
I loved going to Iran and am so glad I did…. Please stress to your colleagues in Iran how happy we were with our guides and driver: the latter looked after us as though we were his dearest relatives and with such good humour!! We adored him and highly recommend him. I think I wrote about how excellent we thought our first guide was – the second was very conscientious and thorough but not quite as empathetic – had a hard act to follow!
Janet Douglas
Spain Holiday – Julia Barcelona, Andalucia, Madrid Coach Tour Package – January 2016
Hey Holly,
Lovely tour arrangements, thank you. Will look you up for any other vacations that we take.
Mahmood
Europe in the Winter – Spain Coach Tour Package – Jan '16
Hi Holly, the tour went really well. gr8 cities. excellent guides and fun tour group! thx for everything. they have given us a good room at santo domingo this time!
Regards, Afshan
Iran & Azerbaijan – Private Itinerary – October 2015
We (2 ladies of senior years) have just completed a 12 day holiday in Iran, well organised by Timeless Tours of Neutral Bay. Over the years we have done a lot of travel but nothing in the past came close to this. We were treated like rock stars by the locals, as there was no way we could blend in. Our guide was a 28 year old with a degree in English literature and it was he that helped make this trip so special. He was attentive, informed and his knowledge of Persian history along with his sense of humour were outstanding. Many people thought we were brave travelling to Iran but we found it very safe and the lack of alcohol made late nights doubly safe. My advice is go before the sanctions are lifted and McDonald's arrive.
Jane Gilbert
UAE trip – October 2015
Hi Tom,
I want to thank you very much for you assistance – just about everything worked out really well, and in most cases better than planned. I did visit the pearl museum in Dubai – and it was wonderful. What a collection! I was given a solo tour, which was a treat. It is certainly worth a visit.
The archaeological museum in Sharjah was another highlight, and the maritime museum there is also spectacular.
The pearl tour I took in Abu Dhabi's Eastern Mangroves was also good, if too brief. It is quite expensive, but I would recommend it for a tourist itinerary. And you get to take home a pearl (cultured, but still).
The trip overall was a wild success, and I achieved much more than I thought possible. Thanks again for your part in that.
Best wishes, Deborah
Private Tour Portugal, Spain, Venice, Dubai Sept/Oct 2015
Hi Holly
I am sorry I haven't contacted you before to let you know what a great trip Jim and I had thanks to all your organising.
Most things went very smoothly. Dubai was great, Venice was beautiful, Portugal and Spain were great and the accommodation amazing.
All the flights were very good and loved our seating on the way home.
Thanks again for your hard work to ensure we had a great holiday.
Merry Christmas and Best Wishes for the new year.
Lynda and Jim
Dubai Stopover, July 2015
Hi Tom,
All went well in Dubai,  Great hotel, transfers tours and skiing all went well, very professional operators.  Ramadan was only a very minor inconvenience and no alcohol after 2 months of excessive drinking in Turkey and Europe was a good thing.
Will
Spain and Portugal Tailor-made program – June 2015
All in all it was a great trip. I am very grateful for all the trouble you took to cater for my needs and particularly to accommodate me in with Dianne's group. I loved my time in Portugal,especially in Porto, really related to the Fado music  and felt at home with the Portugese people. I think my great, great grandfather's spirit was working on me. I had been disappointed when I left Ireland that I hadn't had the experience of a lock – what a great surprise to have two on the Duro river – it was very exciting and a highlight for me. I had no trouble with my dietary requirements as I had a notebook with them written in both Spanish and Portugese and once the wait people read it they were so helpful. Great for tourism.
Mary-Louise
Spain in June 2015 – Coach Tour in Northern Spain & Self-Drive Program in Andalucia
Hi Michael,
The northern Spain tour (E-478) was great, only nine people on a sixty seater bus. Hotels generally good. Tour guide great.
Self-drive a bit stressful, very narrow streets, some places hard to find. We would recommend the train too. Tour people in Madrid very helpful.
Overall a terrific holiday, maybe better in May or September as we had 40c in Madrid and Seville!
Many thanks for all your arrangements. Steve
Small Group Turkey Coach Tour May 2015
Hi Holly, just a quick note to let you know I am back. I LOVED the Turkey tour (Turkish Odyssey) – I want to repeat it again, it was that good. Our guide from Neon Tours, Kenan, was amazing. He was so knowledgeable about not only Turkey's history, but so many other topics. We also had a great group of people – we all got on really well.
So thank you so much for arranging this for me. I will be recommending you to all my friends – I haven't stopped talking about the tour. 
I will most certainly be recommending and/or using your services for future travel – you are very efficient.
Kind regards, Maria Abicic
March-April in Oman & Turkey
Oman:
Yakob, our guide in Oman with Mark Tours, was an excellent driver and guide- he was flexible with arrangements and extremely knowledgable across a vast range of interesting topics. The Alila hotel at Jabal Akdhar was outstanding, and we would highly recommend it.
Turkey:
The car rental went smoothly, and we were able to rent a Renault Megane which was an automatic diesel, and managed the hills/mountains beautifully. 
The Cappadocia driver and guide were also excellent, and the Museum Hotel was superb.
Thanks again for your assistance in organising such a brilliant trip. 
Kind regards, Helen and Brian Bowring
Private Gallipoli Tour from Cruise Ship Docked in Istanbul
Dear Tom, We had a most interesting and moving tour of Gallipoli. Our guide Izzet Yildirim had done a lot of research for us and was excellent. We wouldn't have been able to understand it all without him – such terrible terrain and Anzac Cove so small.
Alison and Dennis Rose (Alison's cousin was killed during the Gallipoli Campaign).
Janet & Anne in Morocco April 2015
Hi Holly,
Janet and Anne came back last weekend and had a wonderful time. I have included a couple of their comments which I think you may find interesting:
"The English spoken by our driver was superior. Our driver was very good indeed. Our Fes guide was also good but not that easy to understand. We were very grateful to our driver. I must say the bread making excursion day was excellent. Having been slightly unwilling participants initially, we both agreed it was time really well spent. We recommend it and will write a good report on Trip Advisor."
Thank you so much for all your help. I certainly know who to speak to when next sending clients (or myself) to Morocco.
Take care, Kath Waugh, Blue Skies (travel agent)
March-April 2015 in Oman & Turkey – Private Arrangements
Oman:
Yakob, our guide in Oman with Mark Tours, was an excellent driver and guide- he was flexible with arrangements and extremely knowledgable across a vast range of interesting topics. The Alila hotel at Jabal Akdhar was outstanding, and we would highly recommend it.
Turkey:
The car rental went smoothly, and we were able to rent a Renault Megane which was an automatic diesel, and managed the hills/mountains beautifully.
The Cappadocia driver and guide were also excellent, and the Museum Hotel was superb.
Thanks again for your assistance in organising such a brilliant trip.
Kind regards, Helen and Brian Bowring
Private Arrangements for PATTERSON, December-January in Morocco!
JUST letting you know…Gerard has just landed and he had a total blaaaaaaast!
I cannot thank you enough for your superb expertise and management of this booking… You are truly wonderful and I am on my knees in gratitude!
Just had a HUGE chat with him. He had the best best time and loved it all. All properties were unreal.
Jo, MTA (travel agent)
Morocco – Private 16 day tour for six – 2014
Hi Holly,
we had a wonderful trip. Morocco was so interesting in all respects, the scenery, culture, people, shopping of course and the food. Our bags were chock-a-block coming home having added 10 kg to both. We also sent home 3 parcels from Morocco!
Our driver, Younes Bakkar, was fabulous, we got on so well with him, he fitted in so well, as he said to us 'you are no longer tourists but my family', yes he was ours as well. He looked after us beyond his duty doing many little extras that were not in his job description. We were very appreciative of his efforts. He always took us to places to eat which he knew were of excellent quality. He also took us to a dinner and show in Marrakech which was fun and took us through the medina in a village near Erfoud before going into the desert. In the medina we visited a traditional natural pharmacy, that was a great experience. If you would pass on to Alizes Travel these thoughts and our appreciation for his work. Their vehicle was excellent too. Younes is a credit to himself and Alizes Travel and is deserving of praise from his boss.
Thank you for the dinner at Rick's Café; it was sensational and great finish to a great holiday.
Thank you again for all your efforts in putting our trip together; you did a wonderful job.
Geoff and Lyn
Spain, Portugal & Morocco
Hi Holly,
a quick note to give you feedback on our trip. It was an extremely well organized and interesting holiday, with both of us loving our time in all 3 countries. The weather treated us kindly and we saw many amazing things plus had a lot of fun.
Thank you, Holly, for having everything so brilliantly organized for us – it provided the foundation for a top rate holiday.
Many Thanks Noel and Bev
Private Spain & Portugal Tour, October 2014
Dear Holly,
I am back in Sydney. Certainly all 6 members of the group have enjoyed the trip you planned.
Thank you. Andy Mak
Northern Spain Coach Tour, October 2014
Hi Michael, we have returned from a memorable trip to Spain, all went very well from start to finish. Well organised trip, comfortable transport and good choice of hotels. Constanza in Barcelona was the best and spoilt us for the rest of the trip.
Thank you for being so helpful, God bless.
Adele Seady (South Africa)
August Euorpean Holiday (8 day North of Spain Tour E-478 & 5 day Salamanca & Portugal Tour E-175)
Hello Michael
Hope you are well.
This is just a quick note to say that we enjoyed our European holiday.  Everything went according to plan – planes, trains, car and the Spain/Portugal tour component. We were joined on our first tour in Spain by 2 Australian couples. There were only 11 on the Portugal tour in a 45/50 seater bus. We were joined by another Australian couple, who were also your clients. Trapsatur worked out well; we also got to meet some Spanish speaking people from Central and South America and this contributed to the tour enjoyment for both groups.
There were a number of optional tours (almost daily). Most places employed a local guide – one of our embedded tour guides indicated that a local guide had to be employed on each occasion as they risked being fined if they were caught doing the job of a local guide. These optional tours usually turned out to be quite good, and we couldn't really work out what we would have done if we didn't do them.
Thanks for your assistance. Regards, Geoff & Cheryl Rynja
Iran, 2.5 weeks – April 2014
Hello Tom,
Arrived here in Southern Burgundy on Saturday (17 May) after 2 days in Istanbul where we just took it easy, visited a few places that we missed last time we were there, and recovered from our full on trip in Iran.
We had the most fantastic 17 days in Iran – one of the best travel experiences we have ever had. We felt totally secure, people were friendly, welcoming and generous, we saw all the cultural and historical places we planned to see and then more, and we had the most energetic, smart and funny guide possible – a 29 yo single woman, Bahare, who was happy to talk to us about anything to do with life in Iran. She really helped to make our experience what it was.
And a terrific driver, Ali, who replaced our original driver about 5 days into the trip. Both were polite, generous, and wonderful drivers, especially in Tehran traffic which we decided was much, much more challenging that Jakarta's. The original driver however had rather ordinary navigation skills, and that was tricky for the rest of us in the car. He decided that he wasn't up to the task and Arg-e Jadid replaced him.
The hotels were good, though the one in Hamadan leaves something to be desired. Ready for the bulldozer, I'd say. The Abbasi in Isfahan is, as you know, simply gorgeous. On all occasions were we were comfortable. And we ate Iranian food the entire time. Turned down all offers of "tourist" food.  In summary, organisation and experience were perfect.
The trip fulfilled our hopes and then some. We are so pleased to have been there and are thinking of returning. There are some places we'd like to return to like Shiraz and Isfahan, and others like Mashad, Kerman and Tabriz that we didn't have time to visit.  And there is that famous citadel in Bam
– pity about its proximity to the border with Pakistan and a tendency to have earthquakes.
Such a relief though not to have to wear hijab. I was happy to have to comply while in Iran (small price to pay to experience what Iran has to offer – and that is plenty) but it is hot to have to wear long sleeves, trousers and a long top and scarf all the time (most days and particularly in desert areas were in the mid to high 30s), and I was a bit resentful as a woman to have that restriction while men don't. However, the scarf came off as soon as the doors to the plane were shut before take off from Tehran and I, like just about every woman on the plane, sighed a collective sigh of freedom!
Our very best wishes and thanks to you. We would be very happy for you to pass on our comments to Arg-e Jadid.
Very best wishes, Margaret and Bob
Family Trip to Turkey – Nov '13
Hi Tom,
Just to let you know that we had a wonderful trip to Turkey. Thanks for all your recommendations and bookings.
It was raining the first few days so didn't see a couple of things I would have liked to but everything else was just fantastic. Such a great experience for our girls.
Once again, thank you, Alison McDonell
Cultural Oman Tour – October 2013
Good Morning,
We recently returned from Oman, where we travelled on your Cultural Oman tour for 9 days. We were most impressed with the tour – everything ran like clockwork; our guide from Mark Tours was very knowledgeable and entertaining and the accommodation was of a very high standard.
Initially, our contact with Timeless was via the internet, but our travel agent, took over the arrangements as she was handling other bookings for our trip.We have advised Lindsey that we were delighted with the trip and we are confident that she will recommend Timeless to any other clients who may be visiting Oman.
Thank you for a most enjoyable tour and we wish you all the best for a very Happy Christmas and New Year.
Kind Regards, Bronwen and Karl-Heinz Töpfer
Hi Tom
Thought you might like an update from the second leg of the trip ! As you suggested , we have gathered strength, adjusted the headscarves and are having a ball. We have a driver/guide, Ali, who, though lacking Mansour's excellent English and historical knowledge, is really good on another level, and very interesting to talk to. He has gone out of his way to make sure we see as much as possible eg taking us on a detour so we could see the Caspian Sea. This week has really been quite different from the first tour – fewer mosques and more ancient sites. The people have been so friendly and welcoming – we have even been to an Iranian wedding! Leave on the long hike back to Shiraz tomorrow and then plane to Muscat. The hotels have all been fine, even the "tourist" one last night.
Hope all well there – best wishes Jocelyn (Lawson)
Hi Tom,
I just wanted to say a huge thanks for organizing the tour in Iran for Traudl, Jocelyn and I! I had the most wonderful time in that incredible country and really wish I hadn't had to come home quite so soon. I can't say enough good things about our guide Mansour and driver Ali; they were brilliant and went far above and beyond the call of duty in making our trip comfortable, interesting and filled with warmth and laughter. I will be spreading the word about the beauty and magic of Iran and your work in getting tourists there so I hope that will bring you extra business…
Many thanks again, Jules (Julia Billings)
All going well, trip of a lifetime, Traudl (Moon)
Spanish Adventure – Sept '13
Morning Holly
Now that some time has passed since our return and life has returned to some form of normality I just wanted to drop you a short note to say thank you for your expert attention to our booking.  Every part of our journey was thankfully uneventful and went off without a hitch.
Physically very demanding nevertheless with all the moving and bag carrying etc. but if you want to see the country as we were able to do that is what is necessary. Kerry managed the drive most expertly although at times it was a bit like a "Chevy Chase" movie at some roundabouts and not knowing what direction we were supposed to be going in.   The road system is I have to say a pleasure to drive on.   The diversity of the country has to be seen to be believed.  Agriculture is of course a major source of income to the country and we saw why as we witnessed acres and acres of land under cultivation groaning with either olive trees or fruit trees or some other crops.
The country was marvellous to see,  the train journey was so easy, the hotels were perfect and well positioned and of a good standard.   Arriving at our final destination Malaga near the Costa Del Sol was a shock.  It is so very congested down in that area and highly urbanised with highways and tall buildings appearing to choke that region.  It is a very popular area obviously  … maybe next time that is where we need to have a look around.  Barcelona was magnificent with its amazing architecture history and special sites as was Madrid and Granada.   We took in some local colour with the Andalusian dancing horses, a  Spanish dance company production, a ride on the cable car way up into the mountains. We visited the marvellous museums and art galleries and where possible took advantage of what each region had to offer tourists.
We found the hop on/hop off bus the best way to get around when in major cities and it worked well and was reasonably priced.  We would head for the local tourist office as soon as we arrived to get information on where to go and what to see … that also was very useful and these offices were most obliging and helful.
Having a hard time settling down  spending many hours of my day dreaming and trying to re-live the memories!
Thanks again. Pauline Calligeros
Turkey Sojourn – Sept '13
Tom,
To say we enjoyed turkey immensely, the guide Kenan, was great as was the young woman, who showed us Aphrodisiac etc. You do know your stuff Tom. The hotels were amazing partic the Vista Hotel.We went on via Samos, Patmos, Coz, Santorini, Naxos and via Athens to Malta where we spent 9 days. Back in our house in Mallorca now.
Anyway well done Thankyou! Tim and Gully Cavanough
Jordan & Turkey – August/September 2013
We have been back a few days and all was excellen t(as usual)….everything organised by Timeless was great…very personal…..and tourism in Jordan is down 90% and turkey 70%…great for us as nobody was around, but I did have some concerns initially especially when looking at the Smart Traveller website (NEVER again as it is totally inaccurate…..saidthat the desert hwy. was closed to get to Petra…not so!!!)…and thanks for suggesting Jerash…fantastic..and the dead sea..weird…..Kempinsky at dead sea is embarrasingly over the top…only has 9 restaurants and 9 swimming pools!!…..in fact alll hotels excellent and well positioned…..all 7 star, except Bodrum which was only 6 star.
David
Private Oman Arrangements – June 2013
Dear Tom,
I just wanted to thank you for your effort in organising the private guide, German speaking and the 2 day tour of OMAN for Albrecht. 
All went absolutely to plan and he had a great time. 
I was very impressed with your ability to organise everything within such a short space of time. 
Yours, Hanna 
Discovery of Morocco Tour – May 2013
Hi Holly, we finished our tour of Morocco and am just writing to say what a great tour it was. Ahmet our guide and Abdul our driver were simply great.The hotels were good and some superb. But overall we are happy with the tour and the small group of 15 fellow travelers, Belgians, Aussies and Kiwis were wonderful and got on really well together. All the local guides were terrific including the 80 year old at the tour of the cistern at Oualidia, he was full of of energy and funny! So once again, thank you, we are glad to have made this trip to Morocco…….
Regards Devi and Klaudio
Turkey May 2013
Hi Tom, 
Our trip went very well, thanks, especially the final Cappadoccia leg. The 4oda hotel was beautiful. All the tour guides in Gallipoli, Ephesus and Urgurp were fantastic. Thanks so much for getting our holiday together. Thanks so much for your expert advice. Your knowledge proved invaluable when sorting out our Turkey itinerary independently proved too much for me. I really appreciated your timely and thoughtful communications, too. 
I will certainly recommend your company to others in future. 
Regards, Jane Lucas
Hi Tom,
Our trip to Iran was excellent.  Thank you for your help with tickets etc. Everything was perfect.  We enjoyed out time with Hassan very much, and especially wanted to let you know that you made a very thoughtful match.
Kind Regards, Ellin and Arie
My Trip: Malaga, Gibraltar, Lisbon & Surrounds – April 2013
I just wanted to send you a quick email regarding my trip to Spain and Portugal. Thank you for your amazing job of organising this trip. The tours were all well run and took me where I wanted to go. All their guides were friendly and explained points of interest extremely well. The hotels were incredible!! Both so centrally located and 5 star. The Palacio (Malaga) was so modern and their staff very helpful. The Mundial was so central and my room had a fantastic view of the main castle in the hills. It was like a fairy tale view at night.
Thank you again for all your hard work putting this trip together for me. If I ever decide to go back to that part of the world again I would certainly use your company and especially you to organise it again. I will highly recommend you my friends and fellow travellers.
Regards, Anne Shearston
Andalucia Coach Tour– Nov/Dec '12
Hi Holly,
I wanted to let you know how much I enjoyed my Spain tour!  o much that I want to go back next year with my kids. Everything was beautiful, the bus comfortable.
I HIGHLY recommend this tour, it was breathtaking and perfect for a week.
Have a wonderful day
Marie
Oman June 2012 (postcard)
Dear Tom,
Have had a fantastic 4 days with a really great guide who has been very good company as well as extremely knowledgeable.
Regards Gillian Pannan
Private Overnight Trip in Morocco, June 2012
Hi Holly,
Now that we are more or less settled in London following our cruise, I wanted to let you know that everything went like clockwork in Morocco.
We had such a great adventure. Our driver/guides were fantastic and we found Morocco fascinating beyond words. The only problem was that our stay was much too short! The hotel in Marrakech was perfect – a far cry from some awful plastic Hilton or Sheraton. All the people we met were so friendly and helpful.. we can't wait to go back again and explore further.
So thanks again for your patience and hard work. As it turns out, dozens of people left the ship in Agadir and returned the following day in Casablanca, so I don't know what all the drama with Oceania was about.
best wishes, Ian Ross & Gray Bolte.
Thank you for a wonderful trip – Morocco Private Driver Program, May 2012
Dear Holly,
I am writing to thank you for booking a wonderful trip for our family. As there is no evaluation form, I wanted to write to say what a great companion Hicham was to us. He was so thoughtful, courteous, professional and well informed. Every part of the trip, he consulted us and planned ahead to make sure that things went smoothly and that our interests (e.g. photography, food preferences) were catered for. Hicham is a wealth of knowledge on Moroccan history and Berber culture. We also had great discussions on Islam and exchanged Arabic lessons with him for Chinese ones 
 I will definitely be recommending him to friends who travel to Morocco.
We also enjoyed most of our local guides, who were usually knowledgeable and enthusiastic.
The rooms you booked for us were beautiful. We enjoyed all the various properties along the way. It was a great idea not to pre-book dinners. The portions served everywhere were huge!
The itinerary was well paced. We liked arriving in most cities in the afternoon, having a relaxing evening, then exploring it the next day. The only day that was longer than we expected was the drive from Fez to Boumalne. We left at 8:30 am, and after site-seeing along the way, we did not arrive at our hotel til after 9pm. It was quite tiring for us and for Hicham.
Thank you once again. Kind regards, Emyo Wang
Portugal, Andalucia & Morocco Tour (Trapsatur), April/May 2012
Hi Holly,
Now back in Oz and had a great time and everything you organised worked out really well, especially the locations of the hotels in Barcelona and Madrid. Thanks so much. I really enjoyed everything and Spain Portugal and Morocco are such interesting places.
Kind Regards, Jeniffer Petty.
Private Arrangements for 8 Ladies, Turkey – May/June 2012
Dear Tom,
A big thank you for our wonderful Turkish experience – ei – The Coulton Group.
Firstly -the timing was perfect. We managed to be there before the masses arrived & the days were warm enough to enjoy. We managed a few swims that were absolutely beautiful – especially at Kas.
We loved our accommodation – all in great locations & very comfortable. Our guides were so knowledgeable & so easy and you managed to make our three weeks work with a good balance of sightseeing & rest days.
The stay I enjoyed the most was at Kas. The location of the Kas Otel is as good as it gets & the village so charming. Had we not had an agenda – we may still be there!
Urgup was another very special place – felt very spoilt with our accommodation & the area is fascinating.
Your planning & organisation was second to none – thankyou -we all had a marvellous time.
Thank you again, Rosemary Webster
Family Self-Drive & Sailing Holiday – Turkey May, 2012
Hi Tom,
I want to thank you for organising our trip through Turkey. The yacht charter was fantastic and Andrew and Lesley were the perfect hosts. Great sailing, delightful meals, the sailing locations were simply gorgeous and our hosts became our friends. The Kismet Hotel was one of our most enjoyable stays, a stunning location, a beautifully appointed suite and the friendly staff were memorable. The itinerary you arranged worked very well and the whole holiday has been one of our all time favourites.
I very much appreciate your time and expertise in making our holiday such a wonderful one.
Kind regards, Rob Anderson
Turkish Odyssey Tour, May 2012 (postcard)
Dear Tom and all at Timeless,
This is just to let you know what a wonderful holiday we had in Turkey. The sites visited showed an interesting cross section of Turkish history, as well as being beautiful, with knowledgeable tour leaders – and very helpful. All the hotels were 5*, some with super views of the sea the Rixos in Antalya (upgrade) was especially luxurious, but no sea view.
Thank you very much for all you did to organise the trip.
Yours sincerely, Hilary & Mike Sharman, England, UK
Turkey Individual Arrangements, April/May 2012 (postcard)
Dear Tom
We just wished to say how much we enjoyed Turkey. Would dearly love to go back! The history continuing on from the Ship cruise "Aegean Odyssey" was so interesting and the museums Anatolia, Ankara, Cappadocia and guides were exceptional. Bodrum, Kas and Cappadocia Hotels were a knock out!! Especially Kas!! How did we afford "the Museum" one? I could live there forever!
Regards, Gully and Tim Cavanough
Turkey Tour, April/May, 2012
Dear Tom,
I just wanted to write and tell you how much we enjoyed our trip to Turkey. The advice you gave was excellent. The Hotel Gemir Palace was just the right distance from the Hilton Conference Hotel and the staff were good, but the Nena Hotel in Sultanahmet was exceptionally good.
The rooms were small but the staff could not have been more helpful in every way. We would recommend them any day. We ate in the hotel roof top restaurant 3 evenings, because the food was so good. They even supplied a free Happy Hour drink and buffet, also 25% off the dinner cost
Our tour with Neon was extremely good and good value. We had such a great guide, Altaygur, who loved his country with a passion and made us feel how fortunate we were to be there. He gave the right amount of information with humour and also little niceties such as a flower for all the
Women on Mother's Day.
Thank you for organising such an excellent trip.
Our best wishes, Wilma & Victor Pannikote
Oman April 2012 (3 sisters from Rome, Italy)
Dear Tom,
The tour was very nice… The guide was kind and knowledgeable and the places visited met our expectations. Food also was good.
Thank you very much!
Marika Urciuoli
Dubai / Oman – February 2012

Well we are now back after a wonderful trip. Thanks for your organisation of the ground content – it all went very smoothly. We were met at Dubai and transferred seamlessly to Al Ain….
Our Oman guide was absolutely brilliant! He was funny and charming, and friendly and got on with everyone around him – to the extent that we were wandering around an old ruined castle that we had found by chance, and there were only two other people there – local guys, and after a chat with Khalid, they invited us back to their house for coffee, and ended up staying for lunch! A very interesting experience. We did change to timetable somewhat – Khalid made some great suggestions, one of which had us at a camel market where we were the only foreigners, but it was all really interesting, and people were very friendly even though we stood out as pretty weird! The desert camp was terrific too – there were only 10 foreigners staying there, so it was all very small and intimate.
Our cruise took us back to Muscat only a couple of days later, and Khalid met us again there off the ship, and took us around Muscat for the morning, and lunch, before he had to go and get some more tourists from Al Ain, so it was fantastic of him to do that – he and my daughter April got on really well, and we were like one happy family for a few days there, with me as the Mum, and my kids!
Anyway, thanks for the trip, we had a great time! I would love to go back one day, and see the south part of the country, and spend more time in the desert.
Cheers, Helena
Private Morocco Program and Barcelona – October 2011
Hi Holly
We had a great trip – and thank you for all your tips and help.
I think we had the same guide/driver that you had in Morocco – and he was very good. Nothing seemed to be a bother for him and we found the Moroccon landscape etc particularly interesting. The markets etc were also fun to explore..
The accommodation was also good – and in line with what we had discussed. Ironically it rained on the day/night we were going to camp in the desert – so they had arranged alternate accommodation for us – at our option. We decided to take the alternative they had arranged – a good call in the circumstances as we still got a good feel for the desert and dunes etc
Barcelona was also excellent – such a beautiful city. The accommodation was good..
All in all, a good and memorable trip.
Thank you for your help
All the best, Jill and George Forster
Istanbul – September 2011
This is just a short note to express our satisfaction about our stay in Istanbul. The Seven Hills Hotel, was ideal to our needs, well located nearby places of major significance and quality eateries. The service provided by the hotel was very good. The staff at reception/concierge and at breakfast deserve a special mention.
Our tour guide, Can Gunay, provided wonderful service. Not only is he knowledgeable, he is also friendly, genuine, relaxed, and obliging.
The location of The Marmara Pera was also ideal. Check-in was efficient and the staff friendly.
Regards, Michael Borowick (booked via Goldman Travel)
Turkey & Greece September 2011
Hello Holly and Tom,
We are home again and trying to settle down after a wonderful holiday.
We absolutely loved everything we did, Santorini was a favourite in Greece and Cappadoccia in Turkey. The hot air balloon was amazing, I am so glad I did it and it wasn't scary at all.
Turkey is a beautiful country, I feel I could go back and explore all the parts we didn't see, there is never enough time is there.
All our plans went very smoothly thanks to you two, it was a perfectly planned holiday.
Thanks again for all your help and advice.
Regards, Jan Pearce
Spain & Portugal Trip – Private Driver Arrangements, Accommodation, Tours, Guides in Spain & Portugal: August-September 2011
Dear Holly,
Just arrived back from 2 months away, and wanted to say thanks for arranging such a terrific holiday for the Moses' and myself in Spain and Portugal. The itinerary was wonderful and the hotels very comfortable, and the guides and drivers were simply terrific.
Holly, I hope your trip was equally great, and thanks again for checking things out for me.
Best wishes, Judy Becher
Spain Trip – Trapsatur 5 day Andalucia tour from Barcelona
Hi Holly – Just a note to thank you for the organising – all went seamlessly – great trip & experience.
Kind Regards, Ken Adeline
Individual Spain Arrangements – May/June 2011
Many thanks for your excellent work that got us to Spain, Paris and back last month. Despite the rush, every arrangement fell into place perfectly.
Cheers, Sue Hutchins
Turkey – June 2011
Tom,
Just a quick note to thank you for your assistance with our recent trip to Turkey. Your accommodation recommendations were all excellent, the cave house hotel in Cappadocia, the Caravanserai in Kusadasi and the location of our Istanbul hotel were much appreciated. The balloon flight over Cappadocia was a real highlight. We will certainly be recommending your services to anyone interested in visiting Turkey.
Cheers, Mark Atkinson
Turkey May/June 2011 – Denice, Kaye and Mum – little report back
Dear Tom
A quick note to let you know that your independent tour of Turkey which you planned for us was marvellous.
We were happy with everything.  The accommodation was perfect, the hosts very good and so helpful – a particular mention for your man in Antalya.  A lovely, welcoming fellow – I said to him we would tell you what a lovely stay we had there – they couldn't have been nicer.  The cave house in Urgup was gorgeous and the view and position in Kas – what can I say!!  Everything was planned perfectly and went off without a hitch.  Thank you for all your input – the car hire did work perfectly especially for Mum, but for us too of course.  We were very glad to have our own wheels which added a different dimension to our stay in Turkey.  
Anyway, thank you once again for a great itinerary. I will tell others I know of your expertise.
Best wishes, Denice Campbell
PS I have included a post Kaye made on facebook re – driving in Turkey!
After several days driving on Turkish roads, I feel confident I know all 5 road rules:
1. Stop signs are merely a suggestion.
2. The whole road is yours.
3. Two lanes really mean four.
4. At all costs never use your blinker.
5. Beep horn and gesture wildly to alert other road users of all of the above!
Private Arrangements Turkey, May 2011 (postcard)
Dear Tom,
We had a wonderful time in Turkey, not least due to your excellent advice. Matiana was great, Museum Hotel superb.
Thank you, Brian and Onella Stagoll
Turkey – Ozturk Grand Sultan Tour May 2011
Hi Holly,
We did indeed have a wonderful time.
The Turkey tour was just great. Hamit did a wonderful job. At one lunch stop the restaurant was right on the bank of a river and Brian made a remark about how nice it would be to drop in a fishing line and soon after a fellow arrived with a fishing line for him to do just that. The hotels and various restaurants were terrific. The meals Hamit organised were typical Turkish meals that we might not have known to choose in interesting and scenic places. Staying in the old part of Istanbul was also very convenient. All the main tourist attractions were within walking distance and the tram was a block away which went to any of the further afield places of interest including connecting to the funicular to Taksim and the upmarket shops if you wanted to go.
We also enjoyed being able to have the launch trips and swims which would not be possible for large groups. The local guides were also very good.
Brian survived the hot air balloon and said he enjoyed it as they didn't go very high. It was just at the end we went up high to get an overview of the valley he was a bit uneasy. However he was given the "white-knuckle" award by the pilot
Of course such a small group was a great advantage in being able to move more quickly around the busier venues such as Ephesus and gathering everyone back to the bus. They were a very compatible group people and as I guess you know all a similar age group. We are meeting some for dinner soon in Sydney and will have a big get-together when everyone is in back in Australia including Hamit.
Thank you for your organisation.
Kind regards, Beth and Brian
Our trip to Iran – March 2011
Tom,
As I mentioned on the phone, our trip was terrific. So a big thank you to you and your colleagues at Arg-E-Jadid.
We had no problems apart from not being met at the airport. It was a minor blemish and Ali and Nazinin were very apologetic and compensated us with our taxi fare and dinner, which was much appreciated.
Our guides and drivers were all very good. I don't think I would change the itinerary.. hotels were all fine.
We visited a few places not on the itinerary which we thought were great. Our guide in Tehran took us in the evening to Darband, which was great.
However, I would point out that Tehran is not cheap. Indeed we were soon concerned that we had not taken sufficient cash ($1000 between us) but, once we left Tehran, the cost of eating was so much lower and we only spent $700 over 12 days. Tehran seemed to be 2-3 times more expensive than elsewhere.
We also visited a few other places not on our itinerary by ourselves, or with locals, that we think are worth including. In Shiraz a local lad took us into the Aramgah –E- Shah-E – Cheragh shrine and the huge Azadi Park was a wonderful place to watch Iranian families on a public holiday. We loved walking around at night – particularly in Shiraz, when everyone seemed to be out and about.
We enjoyed Shiraz and Yazd but Esfahan was, as you predicted, the highlight. The square, the mosques and palaces make it a world-class place. We were glad you had saved it for the end of our trip.
The best part of our trip was meeting so many lovely people. Both Tim and I have travelled extensively but we have never been to a country where so many local people come and say 'hello', 'welcome', where are you from?', 'thank you for coming to Iran'. We spent hours in conversation with young men, students, schoolgirls, families, bus drivers etc. Many of them talked about their lives freely – they wanted us to know how they dislike and fear the religious and political establishment, how they wanted change, but have low expectations of change occurring. I think I benefited from having Tim (27) with me as so many people of a similar age wanted to befriend him. We could have filled a plane with young people wanting to come to Australia with us. Very sad….it made us appreciate the freedom we take for granted. A great experience – thank you Tom for arranging it so well.
Colin & Tim Wilson-Brown
Family trip to Morocco – January 2011
Hi Holly,
We are back!
We had a wonderful time in Morocco the guide (Adil) was fantastic!!!!!
… all the hotels were incredible and the service was impeccable. I would have no problems what so ever recommending Timeless Tours to anyone who is looking to travel to Morocco.
Many thanks again!
Liz Myers
Morocco 2010 
Your arrangements worked perfectly and we had a terrific time. Cheers, Sue Hutchins
Turkey August 2010
The organisation of the land arrangements in Turkey were superbly done, the hotels were fantastic right from the airport hotel at Istanbul airport through to Arcadia back in Istanbul overlooking the Blue Mosque, room 601, brilliant. The Museum Hotel in
Cappadocia was unbelievable, we had the Tafana room overlooking Rose Mountain watching the balloons rise in the morning to sunset in the evening.
Our balloon ride, as quoted by Graham, our pilot, was the best flight he had flown in five months. We took off and glided down through Love Valley across to the town that was built into the mountain but was abandoned when half of it collapsed, across the face of Rose Mountain then up over the mountain to land on the other side. The balloon flights for the next two days lifted off and glided past our
hotel, the wrong direction to Rose Mountain, so we were certainly very lucky. We have spoken to a couple of our friends who are unbelievably envious of our journey and the itinerary that you put together, so I might be sending some of our friends your way to book Turkey land arrangements. Again, on behalf of Sue and I, thank you for arranging an absolutely wonderful holiday that we will remember for a very long time. Cheers for now.
Peter Hewlett, National Sales Manager, Asiana Airlines.
Turkey May 2010
We had a marvellous time in Turkey, and loved it all. What an amazing place; the people, the scenery, the food. I'm hoping to go back again next year with another friend, and we're going to spend the time out east. There wasn't time for that this year, as you know. We were fortunate getting as far east as Nemrut Dagi. Our kayaking and Lycian Walk were both wonderful, and we had the best guide you could imagine. And he was a great chef too! 
If you'd like to see some of how it was for us, you could have a look at 
www.daring2go3.blogspot.com
  After the written posts you can scroll down further, and there are more photos down at the bottom. 
The car worked out really well. No problems. As you'll see on the blog we had 'fun' finding our hotels. The open roads are really good, well signposted, and we found the driving easy, but there are so few (if any) street signs in the cities that it was difficult finding our way, even with the Google maps I'd printed off. So we got a cunning plan – we hired a taxi, Darcy got in the taxi with the driver, and we were shown the way. Worked a treat.
 That's funny about us having the record for the most distance for a Turkey car rental. Marie wonders if you read the bit about how good Avis were about returning her camera. I did a Google search on Avis a while back, and that part about her recommending Avis Rentals came up.
Jillian Wilson
Turkey May 2010
Just a brief note to offer special thanks for and comment about our most wonderful, recent trip to Turkey.The "Glories of Turkey" was just so very
interesting & enjoyable. The quality and standard of the accommodation, food, sites, transport and the actual guide input were just superb. Not a hitch, just pure enjoyment that kept rolling out each and every day. It was also so easy and effortless, just calling and leaving all of the arrangements (that were obviously so well executed) to you. Our sincere and renewed thanks – we'll be back for more – Margaret & Phillip Reakes
Jordan & Syria 2010
Jim and I are home safe and sound after a wonderful trip to Syria and Jordan. It went perfectly to plan and we experienced everything we wanted to. Our only complaint was that we needed two months rather then two weeks. Thank you for your fantastic organisation (great hotels especially Dar Al-Yasmine in Damascus and the one in Hama) and the little surprises e.g. the horse ride into Petra and swim at a resort at the Dead Sea.
Drivers and guides were all excellent and passing through customs etc in Damascus was a breeze. The hotel Cilicia in Aleppo was in a great location. It was very clean and the staff couldn't have been more helpful.
Thank you again for organising this trip of a lifetime. We have already recommended you to two other people in the Southern Highlands – Lorraine & Jim McAlpine
Jordan / Syria / Turkey Travels
Thought you'd like to know how the trip is going. We're in Petra today, heading out to the ruins shortly. Syria was great, loved Aleppo, probably our favourite, but Damascus was fascinating as well. Palmyra and Jerash were also very interesting.
Everything went fairly smoothly crossing the border from Turkey; Hamit took us to the bus station and we caught a bus which left about 12:30pm. Leaving Turkey was okay, just had to get our passports stamped and the boy from the bus handled getting the passports signed at the Syrian side, all in all it took about an hour. Hussein, our driver met us at the border and took us to the hotel in Aleppo. We both think it would have been easier to just get the bus straight through to Aleppo, and get picked up at the bus station in Aleppo. The hotels have been just great, mainly small boutique hotels, just what we like.
The program has worked well, we've enjoyed everything and we've had plenty of free time to wander around. Our guide, Ahmed and
driver, Hussein, in Turkey were both great, and our driver in Jordan, Raad, is excellent. Their English is very good, and they have all been very nice people, so no complaints. Really looking forward to seeing Petra, I'm sure it will live up to its reputation. Jordan has been just wonderful, the people are great and we loved the trip to Wadi Rum. We're now in the Dead Sea Spa Resort, just lovely way to finish off. –  Val and Pat
Jordan / Syria / Lebanon – March/April 2010
Lebanon: No problems with entry to Lebanon and no visa required.  No payments asked for.  Processing at airport very slow. Sylvia a good guide and the driver Hassan was good too.  Hassan, in particular, was extremely intelligent and a hive of information, particularly on current political and social events.
All sites visited in Lebanon were great, although we were slightly disappointed with Byblos, largely because key features had been
relocated to provide better viewing for tourists rather than being left in situ. Jeita caves a revelation. Cedars lovely, Anjar and especially Ba'albek were great.
An unscheduled highlight was a visit to the Mouawad Palace on Sylvia's recommendation, a private museum in
Beirut, set up by a wealthy Lebanese jeweller (now a resident of Switzerland), showcasing fabulous furniture, ceramics and jewellery, including a diamond encrusted bra worth about eleven million dollars.  Could be worth including on future programs.
Syria: No problems at border although a bit slow.  Already had visa and I think this helps move things along. Guide Ahmad Al'Shalabi was terrific.  A young man (30 years old) but we got on very well and had many interesting discussions on a range of topics.  Highly
recommended (…) Ahmed was an intelligent, educated, "with-it" young man while Mr Nabile was anything but. Ahmed even took us to have afternoon tea with his mother at her house outside of  Damascus (…).
Syria was our particular favourite of the countries we visited.  Compared to Lebanon where there are banks and ATMs about every block, Syria has virtually none so potential tourists need to be advised about changing money when they can, particularly in centres other than Aleppo or Damascus. Sites in Syria exceeded our expectations.
Crac des Chevaliers, Apamea, St Simeon, Rassafeh, Palmyra and Bosra were all fantastic. Aleppo and Damascus museums also excellent.  I think we got more out of visiting the various sites first followed by the visit to the museum in Damascus on the last day – meant more to us than perhaps doing it the other way round.
I know we wanted to go along the Euphrates and we liked the drive.  However it is possibly not an area that would appeal to everyone.  From Aleppo to Deir ez Zor was great and from there to Palmyra too but the extra bit down to Mari and back not really worthwhile as the Mari site is currently undergoing more renovation and hard to see much.
Being close to the Iraq border was exciting! Loved Aleppo and Damascus – both fascinating cities.
Jordan: Our driver Sufyan was excellent.  In fact he took our basic program and rearranged the timing to make much better use of time.  One thing we discovered too late is that it is possible to do a day tour to Jerusalem from Amman (possibly from Dead Sea resorts) and we would have done this had we known.  You get a special 'visa' at border on Allenby Bridge) but require a double entry visa for Jordan.
Dead Sea Spa superb.  Perfect place to spend last afternoon.
One aspect not quite clear to us was the extent to which we could 'impose' on guide/driver.  We didn't really need them hanging around for us on most occasions but there were a couple of instances (eg at Badiat Cham) when it might have been helpful to have them
available after the day's touring.  Probably need to be spelled out to customers.
All in all, a fascinating trip and experience which we would strongly recommend to others. Arabic people a delight and so friendly – Roger and Helen Allnutt
Jordan / Syria / Israel
We are now half way through our holiday and have been glad of the couple of days respite in Tel Aviv.
Damascus was great, people were lovely and the place very atmospheric. The hotel was very good – definitely recommend it – and had its own Hamam bath house. Our guide Lena and our driver were both really nice – funny and warm and we felt very comfortable with them. All of the places on our itinerary were well maintained/reconstructed and all were worth the visit.
As for Syria, the trip through Jordan was seamless. Our driver was great – Joseph – and had spent several years in the USA before being deported after overstaying his visa, so spoke good English with a black American accent. Petra was very hot but our guide was
informative and we took donkeys for a lot of the time inside. The hotel at Wadi Musa was excellent – a whole 'house' all to ourselves and again very atmospheric. The camp at Wadi Rum was well organised and the VIP tent was a bonus. We went for the obligatory camel ride at sunset with a nice young Bedouin and next day had the 4 hours in a 4WD, which was also very good. Aqaba was very hot and dusty but our driver organised a glass-bottomed boat for the afternoon and we had a very good snorkel on a coral bommy . We left Aqaba in a dust storm. We could see Eilat across the way which we will be going to in a week or so – silly having two cities so close never to mix. From Aqaba we could see Saudi Arabia, Jordan, Israel and Egypt.
Tel Aviv is like any western city, not that we have seen much of it. Rode to Jaffa today on the hotel's loan bikes – it was hot and muggy so we took it easy.
So far the highlights of the trip have been in Syria and we couldn't speak more highly of it as a destination, and Petra and Jerash (which was excellent). Tomorrow our guide is picking us up for the northern Israel part of the trip – Mark and Bindy
November 2009
Iran is a wonderful country to be an independent traveller – provided all the planning and bookings are done properly by an agency as good as Timeless Tours, as was ours when we visited Iran for 15 days. You need to spend some days with knowledgeable guides who will make the sites and sights come alive for you. Then you can also wander about freely, with the only restriction we found being that women tourists have to wear a long scarf (hejab) to cover their hair – something of a time saver each morning! – as well as covering their arms and legs. The accommodation, food and transport (we used planes, inter-city buses and cars) were all very good to excellent. Above all, the young and older people we encountered were friendly, courteous and welcoming – and proud of their long history which has shaped them; their Farsi language; their poets and heroes; the beauty of their land and its historic places. We visited Tehran, Shiraz, Yadz, Esfehan, and Kashan: the most beautiful for us was Esfahan (go there to see why!!), but all of them have special big and small things to see and enjoy… we long to make a return visit to explore more.
Lawson Lobb and Jill Harris.
September 2009
John and I had the most wonderful 5 weeks in Turkey which was, in no small part, thanks to you. The hotels you booked us into were perfect – we asked for quaint or different and that they were. They were also central and the views were stupendous!  
Cappadocia was OUT OF THIS WORLD – we were so happy that you recommended we stay there and the Museum Hotel was
FANTASTIC. We just enjoyed that place so much – yes, 4 nights was plenty. Glad we went to Ankara for the day – I thought the Ataturk Mausoleum was well worth the trip. Antalya was a lovely spot to wander around – it was interesting finding our way out of there in the car!! Kas was beautiful – the view from the room and restaurant was out of this world. John had his first swim there and wandering round the town and eating at the restaurants was fun as was boating out to one of the Greek Islands.
Picked up the car at Dalaman Airport for Bodrum; all your instructions were fantastic re finding hotels etc. We had our best meal in Bodrum – a beautiful fish meal -quite memorable and with a view to boot! Ephesus was quite amazing – one of the many highlights. Drop off of car in Kusadasi went perfectly and we then walked, and asked directions many times to find the bus that went to
Sirince (always makes a trip interesting).  
We are so glad you recommended Sirince. Getting to the hotel was interesting – Ahmet wasn't there however the young girl who worked there helped wheel our HUGE cases across cobblestones, drains, rocks, steps and stairs – she was a real champion and always smiling. Our room was very, very quaint as you will know – makes me smile as I remember it. Really enjoyed having drinks on the terrace with Ahmet and another couple from England (she is originally from Mosman!!). Ahmet is a most charming host and showed us to a great
restaurant on our first night. Sirince is a wonderful village to just wander around. We got on famously with the other couple and spent some time with them in Sirince and again in Istanbul.
The pickup to Troy/Gallipoli etc went well and we were soon on our way to Canakkale which was a most interesting town to wander around. We did not go to Troy as we were "ruined" out at that stage and, after seeing Ephesus, knew that we had seen the best by far. Gallipoli – well, what can one say…..such a waste of young lives and for what. We are very glad we went there and found that the one day, although long, was enough.
The Nena Hotel was in a great spot – close to the tram and Turkish bath (yes, we gave it a go – very humorous indeed!) Ah, those
wonderful bubbles. […] The trip was absolutely wonderful – full of magical moments, new adventures, meeting beautiful people, staying in quaint and interesting hotels and with no great hassles. Your instructions and information was most helpful and
suggestions of where to stay, what to do and what to look out for were very handy.
Many, many thanks to you and your staff – I have already recommended you to a friend of mine who is doing a house swap in Istanbul – Debbie & John Flynn
Morocco Kovacs Tour May 2009
Just to let you know that everything went absolutely perfectly in Morocco.
From the time the driver was waiting for us at the airport on arrival until he dropped us off at the airport on departure it could not have gone smoother.
I must special out Rashid our driver who was friendly, charming, always ready to help in every way and absolutely punctual.
The guides were there and knowledgable and courteous and helpful. The Riads were as great as you had foreshadowed and sure enough Peter Dyer is a scream. Thank you again for great organization. Steve Kovacs
ANZAC '09
Dear Tom,
I returned yesterday from the Anzac Day trip and am writing to say what a wonderful experience. Both Will the leader and Nazli, our local guide were friendly, informative and made the trip all the more successful. My thanks to them for a great experience.
Regards, Lorraine Gaffney
ANZAC Tour 2009
We are at Bangkok Airport, finally on our way home after a wonderful holiday. Just wanted to let you know that we had a great time and Will couldn't do enough for everybody. We would have no hesitation in recommending this trip to anyone. Thanks again!
Cliff and Rae Stern
Private Morocco Program – February 2009
We have been travelling through Morocco over the last 10 days and it has been an unforgettable experience including our itinerary accommodation & touring suggestions.
Our driver was very professional, courteous & level headed. Nothing was ever too much and he was always happy to make suggestions or comply with our wishes.
We have travelled to many destinations in the world and would like to say out trip to Morocco was as enjoyable as anything we have ever done
Thanks to Timeless & their Moroccan representatives.
Hans Hulsbosch
Syria/Jordan Trip 2009
Dear Tom,
Just a quick note to let you know how fabulous the trip was. Everything went very smoothly particularly in Syria and Lebanon , our guide in Syria was a lovely, extremely informative lady who was passionate about her country.
In Lebanon also, even though it was a brief stay, we had another lovely guide. They are hoping that more tourists start visiting Lebanon again so please spread the word to your clients. The rebuilding of Beirut is so impressive with beautifully restored buildings and the city has an air of sophistication. Our hotel was close to the sea and it was very pleasant to stroll along the Corniche that runs along by the sea. The food was excellent and we had lunch at some very nice places particularly in Damascus and Aleppo, beautiful restaurants with central courtyards and fountains.
Forgot to mention Dubai – quite amazing place but so artificial. We thoroughly enjoyed the Desert Safari, very exciting dune bashing and very nice meal. Wish we were still over there. Thanks again! Kind Regards, Maree and Greg.
Turkey April 2008
Well, Bodrum was a highlight, thanks to you [Timeless], Chris and Bahadir. Chris took me first to the Info centre. Here we waited a little while to try and contact the custodian of the little museum of the Halikarnassus Balikci. No success so we decided to chance it and grabbed a taxi. The museum turned out to be closed but a woman passing by — thanks to Chris's fluent Turkish — promised to ask at the baker's, where she was heading, about the key — and the custodian. Not long after, he and a convoy of three others arrived, laden with tool-bags from which they produced jemmies, hammers and other useful tools. In a jiffy the museum was open and the work men departed. It is a small affair but interesting for someone like me interested in fringe things. There were manuscripts, copies of his books, portraits, photos, some yellowed by age, but fascinating. Chris read from some of the manuscripts written in pencil in English: vivid descriptions of the beauties of Bodrum of his time. There were also family photographs and a family tree. All well worth preserving but with more care than at present. Chris, who knows a surviving family member, tells me his main papers are in Izmir. There's a short book to be written — all I need is collaborator who speaks Turkish? Chris? I did not mention it but should have.
Then to the Myndos gate. Some guide books say there is nothing to see. In a literal way that is true but ruins can speak to us in a way well preserved buildings can't. It was evocative to walk between the pillars, vestiges of the gateway where Alexander entered, and to see remains of old tombs dotted through the trees, was a moving experience for me. Bahadir joined us here and told fascinating stories of excavations there. Then on to the Mausoleum, just a quarry littered with stone remnants but again it can call up ghosts and visions. The model replica gives some idea of its magnificence, if not the callosal lscale. And one original relief has been retained, the rest carted off to the British Museum in typical nineteenth century imperialist style.
The castle and its treasure are of course the piece de resistance as you had prepared me to expect, but was even more fascinating than I had imagined. The amphoras and the story of their retrieval and restoration is just amazing, as it was to see how they were stowed away on the model ship. Not many spills of the precious contents I imagine. By the time we got to the holy of holies, specially opened for me, my energies were flagging a little but how thrilled I was to see so much. Tea in the gardens, overlooked by the peacocks, revived me. Chris was so thoughtful and considerate throughout. By this time Bahadir had left us to take a tour group, having had no lunch break I am afraid. So Bodrum was a great success and a good choice.
This is to thank you Tom and also Chris and Bahadir — I had not realised he had been diver as well as a marine archaeologist – All best wishes, Laurie
PS The Tours info about books to read is a good one I think! [this is available from the Timeless website]
ANZAC Tour 2008
Tom. We have been home from our tour for 2 weeks now and we wish to let you know of how great the ANZAC tour was for us. Our tour group were very compatable and we got on extremely well. As you would know when a tour group gets on with each other it makes for a first class experience. I am not sure what superlatives could describe Will's knowledge on ANZAC history or that of his efforts in organisation of the tour, but anything that we could say would not go anywhere close enough. We wish to thank Will and our fellow tour members for such a memorable experience. Of course our son Greg and his wife Faye were the instigators of us being on the trip and except for a tummy bug for Greg in Istanbul they also had a wonderful tour. There were many highlights but the standout for us, apart from the actual ceremony on ANZAC day, was our couple of hours at Shrapnel Valley. So serene there you could feel the peace of the place. So beautiful but also so sad. After ANZAC we toured Turkey then went over to the USA to New York then visited friends in Ottawa before heading home via Las Vegas and Honolulu. To have visited ANZAC Cove on ANZAC day is the fullfilment of something we have always wanted to do and thanks to you and your staff it is now a memorable experience. Once again many thanks….Alan & Eileen Jones.
Gallipoli 2008
Just back from our Turkey odyssey and had to let you know it was GREAT!!!!!
Will was just fantastic as our tour leader at Gallipoli and made sure everything ran smoothly – he knows so much about the campaign that although I thought I was well informed about Anzac he taught me facts I didn't know – brilliant.
All told it was a most memorable holiday, and if any of our friends or rel's every indicate they want to go to Turkey we will certainly tell them there is only one way to go — with Timeless. Best regards, Peter Lomax & Di Burt
Gallipoli Tour 2008
We are writing to congratulate Timeless on the quality of the recent tour we undertook to Gallipoli for the 2008 Anzac ceremonies.  It was a more in-depth tour than we had ever imagined that gave us a far better understanding of the tragic events that occurred there in 1915.  The small group enables to access areas that other larger groups could not (we know this first hand from friends who were on a large 45 person tour this year).  The success of the tour was significantly due to the passion and depth of knowledge demonstrated by Will Willis.  He gave us a great insight into the events at Gallipoli not only by taking us to the many sites, but also through his in depth commentary throughout the tour.  Importantly, his commentary was very balanced and delivered without the heavy military flavour one might expect.  Further, he could not do enough to assist all members of the group feel comfortable within their individual physical limitations, ensuring that each person gained the maximum benefit from the tour.
We will have no hesitation in recommending future tours to friends and colleagues. Regards, Julie and David Bell
Oman 2006 – From Brig and Robyn
We have just returned from an amazing visit to Oman. We arrived with some reservations about our personal safety, and living conditions generally, and left with a magic aura, wanting more! It's one of the safest destinations we have visited, we were treated with great respect, the cities and countryside are clean, and the road network is as modern as any we have seen. Scenically it is amazing, ranging from barren, soaring mountains, to deserts and to beautiful emerald seas. Accommodation is excellent, food apetizing, and service friendly and helpful. Shopping the souqs is an added adventure! We adored Oman, and were looked after extremely well. We had the same driver all the way, and fell in love with him (Faisal).
Thanks again, Brig and Robyn
Turkey/Greece 2006
Hello Tom, Arrived home safely Saturday evening.  We had a great time in Turkey and Greece.  All the travel arrangements worked well, so thank you for your hard work. Will was an excellent guide and help.  He led a very good tour leading up to and including Anzac Day and drove us through spectacular country in Turkey. So, thank you again Tom for your help. Kind regards Peter and Anne 
Gallipoli 2005
I would like to tell how much we enjoyed the whole trip. Your choice of hotels in Istanbul, the Accura and the Richmond were good choices – close to the sights and to the 'feel' of Istanbul. The tour of the battlefields and ANZAC DAY itself were well conduct and well organised.
Thank you very much, Anthony and Ros Fairbrother
Sent to Alan Jones 2GB 2005
Dear Alan,
I have just returned from a trip with my family to Gallipoli for four days including Anzac Day followed by a trip around The Somme battle fields in France visiting the Australian sites and cemetries.
I have tried to instill in my children the heritage of our great country and the debt we owe to so many who have fought for us, especially the fallen.
I have taken my son to every Anzac Day march since he was three and the welcome home march for the Vietnam Veterans. As he is now eighteen I decided the time was right to take him, my sixteen year old daughter and my wife to Gallipoli.
We travelled around the Gallipoli Peninsula with our tour leader, who is a Vietnam Veteran and a Historian and who has now completed seven of these tours. He has a vast knowledge of the Gallipoli Campaign and Turkish History. For four days we travelled to Anzac Cove, Shrapnel Valley, Lone Pine, Johnston's Jolly, Quinns Post, The Neck, Suvla Bay, and Cape Helles.
Whilst I was in France I heard that back in Australia there was a lot of flack directed at young people because of rubbish left at the Dawn Service and that some were laying amongst the graves at the Lone Pine Ceremony. Some Australians just have to be knockers and some in the media are prime examples. There was no fault with the young people and there was minimal damage by the road widening at Anzac Cove, our guide said it has been done in a very sensitive way. What appeared to be massive damage on the television screen is actually the natural terrain.
As you have always supported young Australians I would like to put a view to you from someone who was there, rather than that portrayed through a television camera.
There were over six hundred buses end to end on the entry road to Anzac Cove for the Dawn Service, a line over six kilometres long. My family was on bus No.60 and it took us about fifteen minutes to walk to the site, you can only guess how long it took from bus No.600. We arrived at 10PM the night before and there were already young Australians there who had hiked how many kilometres from neighbouring towns into the site, after back packing across Europe.
During the night I was the coldest I have been in my life, the cold went through to your bones and you could not stop shivering. It certainly drove home the conditions of our diggers coming ashore wet, with pack, rifle and shovel, and under fire. There were twenty thousand of us there over night, of all ages, and there was not one case of bad behavior.
I was just so proud of our young people in the reverence and respect they observed during the service.
We then walked in a long orderly column up the long steep hill to Lone Pine on Second Ridge. Most Australians do not realise and would not believe how far our boys got to over such difficult terrain. This column contained Aussies of all ages, some, like a 78 year old lady with our group, stopping occassionaly for a breather, but all carried to the top with the emotion, all with no sleep.
The ceremony at Lone Pine is a completely different atmosphere, just as the Dawn Service and the March are in Sydney. There would have been at least twelve thousand at Lone Pine.
At both Anzac Cove and Lone Pine my family was lucky to get seats in the stands. At both sites the young people were packed in where ever they could find a space.
I was immensely proud of the reception they gave Mr.Howard, the obvious warmth of these young Australians as they mobbed their Prime Minister and insisted he do a circuit of the site to meet them all was outstanding.
When the Veterans sitting in the stands were called up to sit up the front with the dignitaries, the support they received from these young people was reflected in their faces as they walked forward, they were absolutely amazed and overwhelmed. One eighty year old plus digger kept going, like he was walking on clouds, right up to very front where Mr.Howard insisted he stay. I am a grown man and I have to admit I had tears in my eyes. These old soldiers will remember that moment to their last days, not for shaking the hand of the Prime Minister or Prince Charles, but the overwhelming respect they received from these young Australians.
When we were leaving Lone Pine I turned to the other members of our tour and said I am just so proud of the young people of our country.
The criticism of the rubbish at Anzac Cove is unjust, there were only a few rubbish bins, not nearly enough for twenty thousand. The arm chair critics who were not there do not realise that the War Graves Commission employs the Turkish people to erect and dismantle the stands and clean up the sites, in a country of high unemployment.
Lone Pine was the site of the hardest and costliest fighting for the Aussies in the campaign, between the 6th and 9th August 1915 in 3 days and nights of fighting, there were 2000 Australian casualties and 7000 Turkish casualties. In 1918 a British visitor observed you could still see evidence of the bloodshed.
I honestly believe that a young digger laying in that hallowed ground would feel comfort in a young Australian wrapped in our flag laying next to him.
There was no disrespect, there was only the utmost respect. Australia should be proud of these young people who are the same age and are made of the same character as the boys they were there to honour.
Alan, I realise that this is too long for you to read, but I had to get it off my chest, and you understand young people.
Thank You, Yours sincerely, Warren Baker. Timeless 5 day Anzac Day Program 2005
Thanks 2005
Hi Will….I would firstly like to thank you once again on behalf of Helen, James, Victoria and myself, for making our Gallipoli experience so special….I am absolutely convinced that the trip to Gallipoli and Turkey would have been wasted for the most part if we had not had your knowledge and experience. Your affability, demeanour and sense of humour are a credit to you, as is the group of diverse individuals you managed to blend into such a harmonious whole….Thanks mate, Warren, Helen, James and Victoria Baker.
Thankyou for our Tour of Gallipoli 2005
Just thought I say a huge thankyou for such a wonderful trip. It met all expectations and more. The country was fascinating, the scenery spectacular and the guides and people of Turkey were so welcoming and friendly. Our guides Jasmine and Chris were so knowledgeable and we had a ball with them.
We'd definately recommend this trip to anyone asking and have already convinced a few friends they should check it out.
Once again thankyou so much. We have some fantatstic memories. Many Thanks Noeline Boland
Anzac Day 2005
We had a fantastic time in Gallipoli, much of it due to your expertise and planning. We actually met another couple in France (who we spent a week with – small world) that were in Gallipoli at the same time as our tour group, but they missed the Lone Pine Service as their Turkish tour guide told them to wait for the bus to take them to it. Kirsten and Duncan Bryce
Oman 2005
Just to let you know, Tom, that our tour to Wadi Shab with "Johnny" (didn't see it written, but that's what it sounded like) of Mark Tours, was absolutely great. English was quite a struggle for him, but he more than made up for it with what he showed us, his patience and willingness – a thoroughly nice guide who was much appreciated. (Lunch was huge too!). Compared very well with some of the opposition. We'd certainly recommend them. Regards, Mary & Pauline.
Spain and Morocco Trip 2005
Now that the normal work routine has returned, I thought I would give you some feedback on the trip.
Spain: The Hotel Londres E Inglaterra was wonderful. San Sebastion is a wonderful place to walk, eat tapas, and use as a base for a drive in the surrounding area. Both the Hotels Petit Palace in Bilbao and Sevilla were well presented very modern hotels. The Gugenheim museum was fantastic and worth 1/2 a day. The Bilbao hotel was on the tram line to the museum which made travel easy. Seville was wonderful also, plenty to see in the city itself.
Morocco: After the initial culture shock (two taxi drivers having a fight over who was going to get our fare; we went with a third!). Marrakech was fantastic. The Maison Mnabha was an excellent suggestion, we were sad to leave Peter and Lawrence. The Riad was immaculate full of atmosphere, nothing was too much trouble. We had several dinners (candlelight), there as well, one cooked in the hamman. The room had two dozen red roses, olives and nuts fresh each day, specially cooked biscuits on the last day. Breakfasts were great, freshly stewed figs, pastries etc. All in all a great place.
We went to the atlas mountains on a small group day tour and to Essaouira for the day with a driver. The La Maison Arabe was a great hotel but not in the centre of things like Mnabha and being bigger didn't have the same intimate feeling as Mnabha. It was much better than a Sheraton etc, type of hotel, but having been spoilt at Mnabha I would prefer Mnabha any day. The cooking class was held at La Maison Arabe's pool area some 10-15 minutes away by car from the hotel. The class was good but ended up only being a one course class. The most interesting thing was there was a Moroccan chef and a translator who turned out to be a professor at the University and we had a good talk to him about the current state of Moroccan culture and Politics. We were served the meal we cooked by the pool. Thank you again for your helpful suggestions we had a wonderful holiday.
John Giles
Gallipoli ANZAC Tours 2004
Just a note to say how wonderful the Gallipoli trip was, we really enjoyed it and it was all down to our fabulous tour leader Will. I've been on a number of tours throughout the years and he was by far the best leader ever. Thanks for a great time – we will definitely be recommending Timeless Tours and their Gallipoli trip. Kymberly Clifton
Gallipoli 2003
Traipsing around the (Gallipoli) Peninsula was by far my favourite component of our five week Europe trip. I loved every minute of it.
If the next tour has half as much fun as we had on the trip then they will see it as a trip well spent. Shaun Butler
ANZAC Tour 2003
I took part in your recent tour, the only Kiwi in the group. What a wonderful experience. Will Willis is truly remarkable, so dedicated, enthusiastic and always helpful. And this year of course we had the added bonus of Harvey Broadbent. And I mustn't forget the young local Turkish guide who was excellent, and quite beautiful too!
If you have wondered if improvements could be made, I certainly can't think of any. I will recommend the trip to anyone, and will always look back on my adventure with great pleasure.
[Iam a 2nd generation Anzac. My father survived Gallipoli and went on to endure and survive the Western Front].
Michael Broad, Dunedin, New Zealand.
ANZAC Day at Gallipoli 2003
The safe and satisfying Gallipoli tour provided by your company last month deserves the highest commendation. Your itinerary has a good balance of travel, accommodation and informed commentary. Will's personal identification with the tour party and his insightful explanations of the Gallipoli campaign were absolutely splendid. My wife and I felt your product was excellent value for money and have recommended it highly to our booking agent here in Melbourne. Please forward this greeting on to Will with our warmest thanks. Doug and Bev Davis.
ANZAC 2003
Although it has taken me a good four months to get back to you I would like to take the opportunity to thank you for your assistance in helping me organise my trip through Turkey in April.
I had a great time with the highlight being the ANZAC tour conducted by Timeless. The insight that the four days gave me into a part of my Australian history was unbelievable. Although I knew a little about the history of the ANZACs it was not until I spent the four days with Will and the guy who was writing the book (whose name escapes me) that I truly appreciated what went on there, how it all came about and how it all ended up, truly a great experience. The ANAZC ceremonies themselves were fantastic and made all the better by the great group we had on the tour. It was fantastic how well we all got along with each other, something not always experienced with other tours, and attributed to the way it was lead and conducted. Will's ability to interact with everyone was fantastic. Jon Brennan.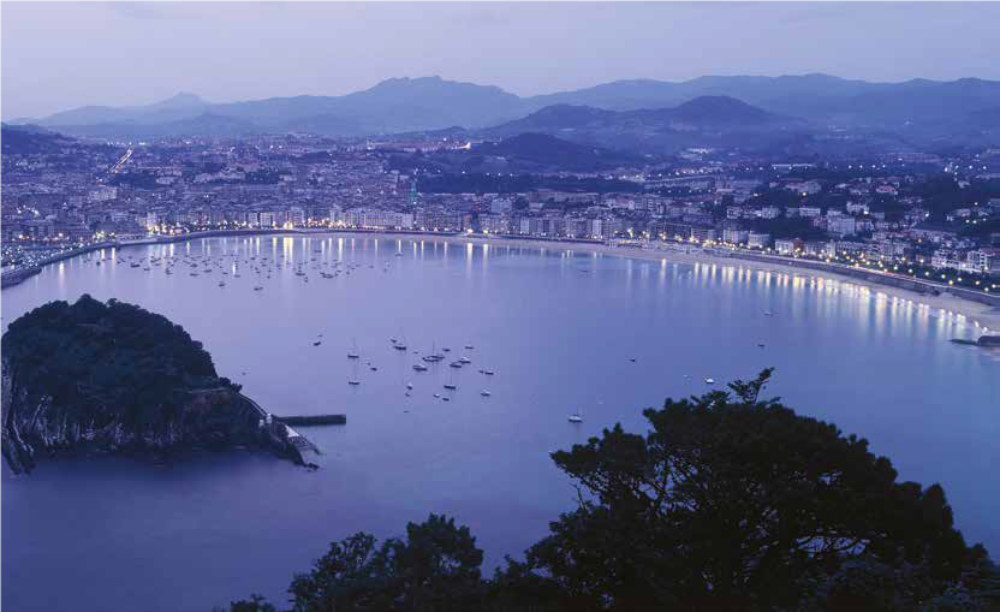 For further tour information or to book a tour, please contact Timeless Tours.
We reserve the right to change all prices and programs without notice
All prices are per person unless otherwise stated
All prices on this website are in Australian Dollars unless otherwise stated