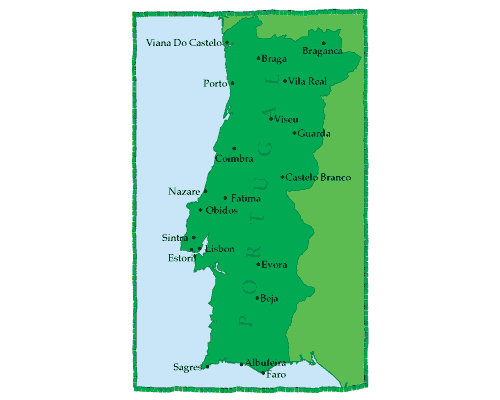 Old-World European Charm…
Welcome to a cultured, stylish country with a tradition of gentle hospitality, gourmet foods and great wines. A seafaring nation with a complex history, Portugal has produced such legendary navigators and explorers as Vasco da Gama and Ferdinand Magellan. For a time, with Spain, it dominated the New World. Today, it is a country with a rich heritage and thriving cosmopolitan lifestyle. 
Lisbon, the capital, is a bustling port city that combines exquisite 16th-century architecture with such 20th-century attractions as restaurants, shops and nightclubs. In the historical quarters, you can listen to the melancholy Fado, traditional Portuguese poetry set to guitar music. From Lisbon, the coastal areas of Cascais and Estoril and the impressive forests at Sintra are easily accessible.
Porto, famous for its fine fortified and table wines, is Portugal's second city, situated on the River Douro on the Atlantic coast. With magnificent architecture, plazas and churches, Porto is a good base for exploring the northern forests and mountains.
Portugal's Pousadas provide accommodation in castles, palaces and traditional inns, and specialise in excellent food and personalised service. There are 43 of them located in outstanding beauty spots around the country.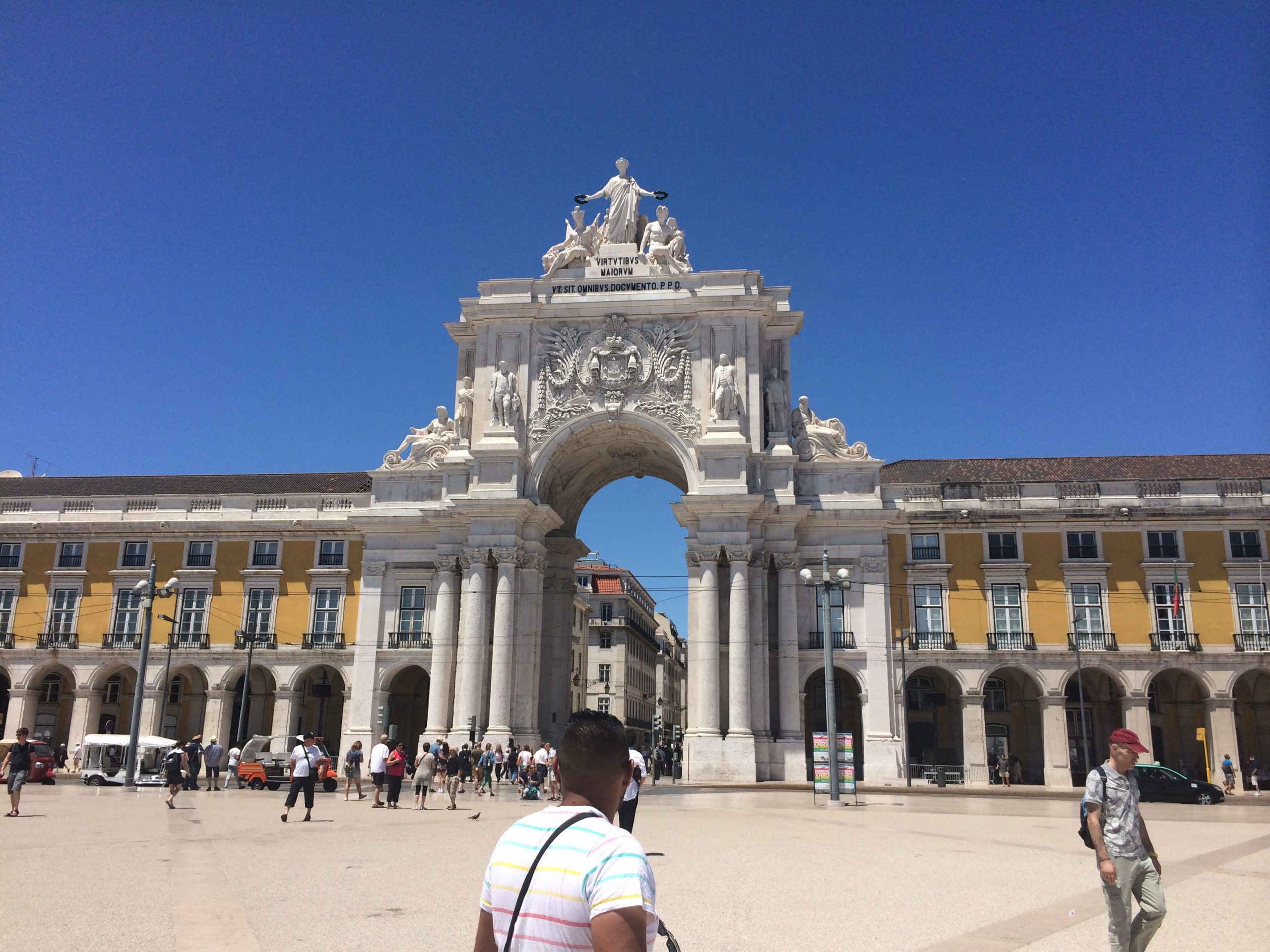 Portugal Tourism Brochures
The following are links to brochures produced by the Spanish Ministry of Tourism. They can be ordered by email from the 'Portugal' website: 
https://www.visitportugal.com/en
(please be patient, these may take some time to open completely!)
USEFUL INFORMATION ABOUT PORTUGAL…
Languages – Portuguese. English is widely spoken in main cities and tourist areas.
Portuguese (official), Mirandese (official, but locally used)
homogeneous Mediterranean stock; less than 100,000 citizens of black African descent who immigrated to mainland during decolonization; East Europeans have entered since 1990
Passport and Entry Requirements – Australian, United Kingdom (EU) and New Zealand passport holders do not require a visa if their stay does not exceed 90 days for all. Valid passport is require by all.
Tourist Office – There is no Portuguese Tourist Office in Australia
Australian Embassy, Lisbon
Avenida da Liberdade, 200, 2nd floor, Lisbon 1250-147
Telephone: (351 21)310 1500
Fax: (351 21) 310 1555
E-mail: 
austemp.lisbon@dfat.gov.au
Office hours: Monday to Friday between 0900 and 1700
Duty Free – reasonable quantity of tobacco, alcoholic beverages and perfume for personal use.
Currency – Euro (EUR). 1 EUR = 1.90 Australian dollar approximately.
ATMs are widespread and major credit cards are accepted.
Reasonable quantity of import and export of foreign currencies.
Voltage and Plug Shape – 220 volt. Two pronged cylindrical plug (standard European)
Currency: Euro (formerly escudo)
PUBLIC HOLIDAYS 2020:
01 Jan              New Year's Day
10 Apr             Good Friday
12 Apr             Easter Sunday
25 Apr             Liberation Day
01 May            Labor Day
10 Jun             National Day
11 Jun             Corpus Christi
15 Aug            Assumption of Mary
05 Oct             Republic Day
01 Nov            All Saints Day
01 Dec            Restoration of Independance
8 Dec              Immaculate Conception
25 Dec            Christmas Day
For further tour information or to book a tour, please contact Timeless Tours.
We reserve the right to change all prices and programs without notice
All prices are per person unless otherwise stated
All prices on this website are in Australian Dollars unless otherwise stated