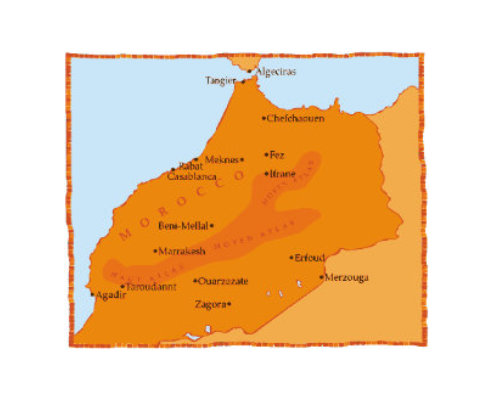 This ancient and exotic land offers breath-taking mountain ranges, impressive waterfalls, wonderful beaches, cedar forests, the great Sahara Desert and a rich, complex history.
Morocco has been inhabited since prehistoric times and the vibrant culture reflects its occupation by Phoenicians, Carthaginians, Romans, Arabs and, more recently, the French.
You'll visit Imperial Cities with storybook names – Casablanca and Marrakesh, Fez and Meknes – wander through ancient medinas, haggle for local handicrafts over a cup of mint tea at the local souks, and marvel at the kasbahs (old fortresses).
Enjoy displays of traditional Berber dance, a 'fantasia' (men on horseback performing acrobatic feats), and take part in one of the many colourful festivities that celebrate the seasons throughout the year. Visit Morocco, where dreams become reality!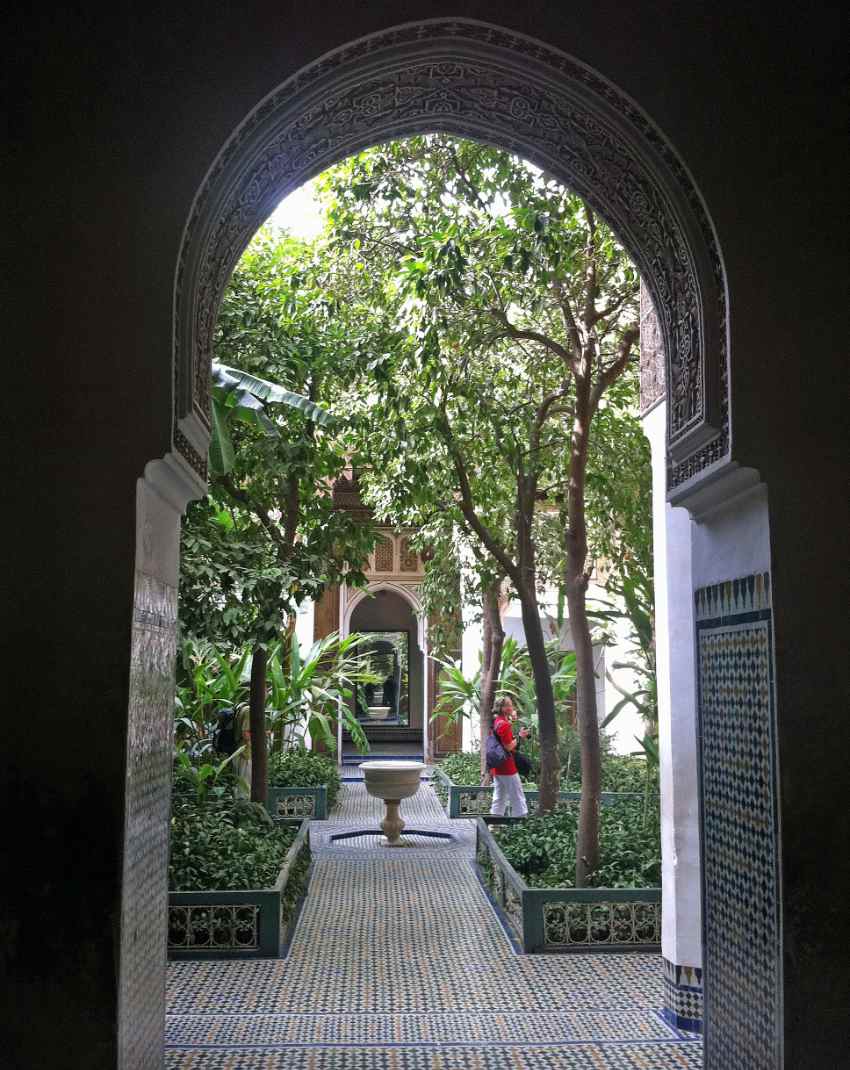 Morocco Tourism Brochures
The following are links to brochures produced by the Morocco National Tourism Office. They can be found on the 'Visit Morocco' site: 
http://www.visitmorocco.com/
(please be patient, these may take some time to open completely!)
USEFUL INFORMATION ABOUT M…
Languages – Arabic and French. English is widely spoken in main cities and tourist areas. 
Time Zone –  London GMT +0
Passport and Entry Requirements – Holders of Australia and New Zealand passports and British subject being "citizens of the United Kingdom and Colonies" do not require a visa for a stay up to 90 days. However, they must report to the nearest police station within 21 days after arrival if they wish to stay for a longer period. 
Tourist Office – There is no Moroccan Tourist Office in Australia.
There is no Australian Embassy in Morocco: Canadian Embassy, Rabat, Morocco (provides consular assistance to Australians)
Embassy of Canada in Morocco: 13 bis rue Jaâfa-as-Sadik, Agdal Rabat.
Telephone: (011 212) 3768 7400
Fax: (011 212) 3768 7430
E-mail: rabat@international.qc.ca
Office hours: Monday to Thursday between 0800-1200 and 1330-130; Fridays between 0800-1330 
Health Regulations – No vaccinations are required to enter the Kingdom of Morocco from any country. Malaria risk in certain areas. 
Currency – Moroccan dirhams (MAD). 1MAD = 0.18 Australian dollar approximately.
Foreign currency must be declared if exceeding counter value of MAD5000.
Export allowed: Foreign currency up to the counter value MAD10,000. Any amount in excess, provided declared on arrival. Prohibited: Local currency (unused MAD may be re-exchanged into foreign currency up to a maximum of: 1) 50 % of total amount exchanged on arrival if stay in Morocco has been longer than 48 hours. 2) 100% of total amount exchanged on arrival if stay in Morocco has been less than 48 hours.
PUBLIC HOLIDAYS 2020:
01 Jan            New Year's Day
11 Jan            Proclamation of Independence
01 May           Labour Day
24 May           End of Ramadan
25 May           En of Ramadan
30 Jul             Enthronement
31 Jul             Feast of Sacrifice
14 Aug           Allegiance Day         
20 Aug           Revolution Day & Islamic New Year
21 Aug           Youth Day 
29 Oct            Birth of the Prophet    
06 Nov            Green March Day
18 Nov            Independence Day
For further tour information or to book a tour, please contact Timeless Tours.
We reserve the right to change all prices and programs without notice
All prices are per person unless otherwise stated
All prices on this website are in Australian Dollars unless otherwise stated