Cappadocia Hot Air Ballooning
IT MAY BE THE SAFEST MEANS OF FLYING – IT IS CERTAINLY ONE OF THE MOST THRILLING…The skippers of our hot air balloons glide you through the amazing landscapes of Cappadocia and then descend to the valley below. While skimming tree tops, they may even pause over an apple orchard and let you pick apples from a tree.
Daily $395 (Aust.) per person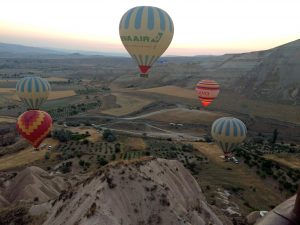 Includes: 
Cappadocia area hotel pick up and drop off, pre-flight tea/coffee, approximately an hour and a half flying with full passenger insurance, cocktail ceremony and flight certificate.
Departure: Sunrise daily, weather permitting, as determined by the Turkish Civil Aviation Authority. Previous years have shown a 95% flyability record. Drop offs usually around 9am to 10am.
Program: We choose the take off point en route each day depending on the wind direction. We use over 30 different sites in the area in order to fly over the most interesting landscape as, once airborne, the balloon will travel free as the wind. Preparation of equipment takes about 30 minutes and the passengers are welcome to help or take photographs. The flight includes both low contour flying sometimes disappearing deep into the canyons and also going high enough to see the whole landscape from above. Because the balloon is separated from the earth no sensation of fear or vertigo is experienced. It is not colder in the air than it is on the ground. After the landing and packing of equipment we offer a celebration with our special cocktail and present flight certificates to participants before returning them to their hotels for a late breakfast or to start their day tours.
Conditions: No age limit for adults, children 6 to 12 years half price. Bring appropriate clothing for the time of year and sensible walking shoes.
Kapadokya Balloons is a Turkish registered limited company licensed by the General Management of Civil Aviation operating under the Ministry of Transportation. Its founders, Lars-Eric More and Kaili Kidner introduced hot air ballooning to Turkey. In over 25 years of operation, hundreds of thousands of passengers, including 48,000 in 2015, have been flown safely over the extraordinary and unique landscape of Cappadocia. With 22 balloons, Kapadokya Balloons is the world's largest hot air ballooning company. Timeless has been sending its clients on flights since the earliest days.
The Team– All of our pilots have a minimum of 700 hours and have accumulated at least 5 years' experience flying in the Cappadocia region. A fully trained ground crew and a professional,  friendly office team support the flight crews. The combined skill, experience and passion for ballooning of pilots and staff make all the difference for good experiences shared with our discerning passengers.
Many crew members have been working in the company for years, showing great commitment and skills during passenger flights. All local to the region, the crew are the ultimate strong hub of ground support and enhance the company's reputation. The light hearted atmosphere at Kapadokya Balloons is generated by our entertaining team of personalities each with their own responsibilities.
Kapadokya Balloons owes a huge part of its success to this dedicated, loyal, hard-working crew who time and again go beyond the call of duty. Kapadokya Balloons returns their loyalty and commitment with continuous investment in training; pilots, driver training, radio communications, first aid and language skills. They also serve champagne and are extremely proficient in flower arranging…! We believe they are the best team in the world!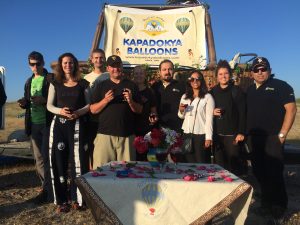 While we recommend the full length experience of Cappadocia Ballooning, a shorter trip of about one hour is also available for $345 per person.
Timeless prices provide a substantial discount on walk in rates and we give a full refund in the unlikely event that weather prevents your take off for the experience of a lifetime.
Click here to see Frequently Asked Questions
Have a look at Kapadokya Balloon's website, www.kapadokyaballoons.com to see some fantastic pictures.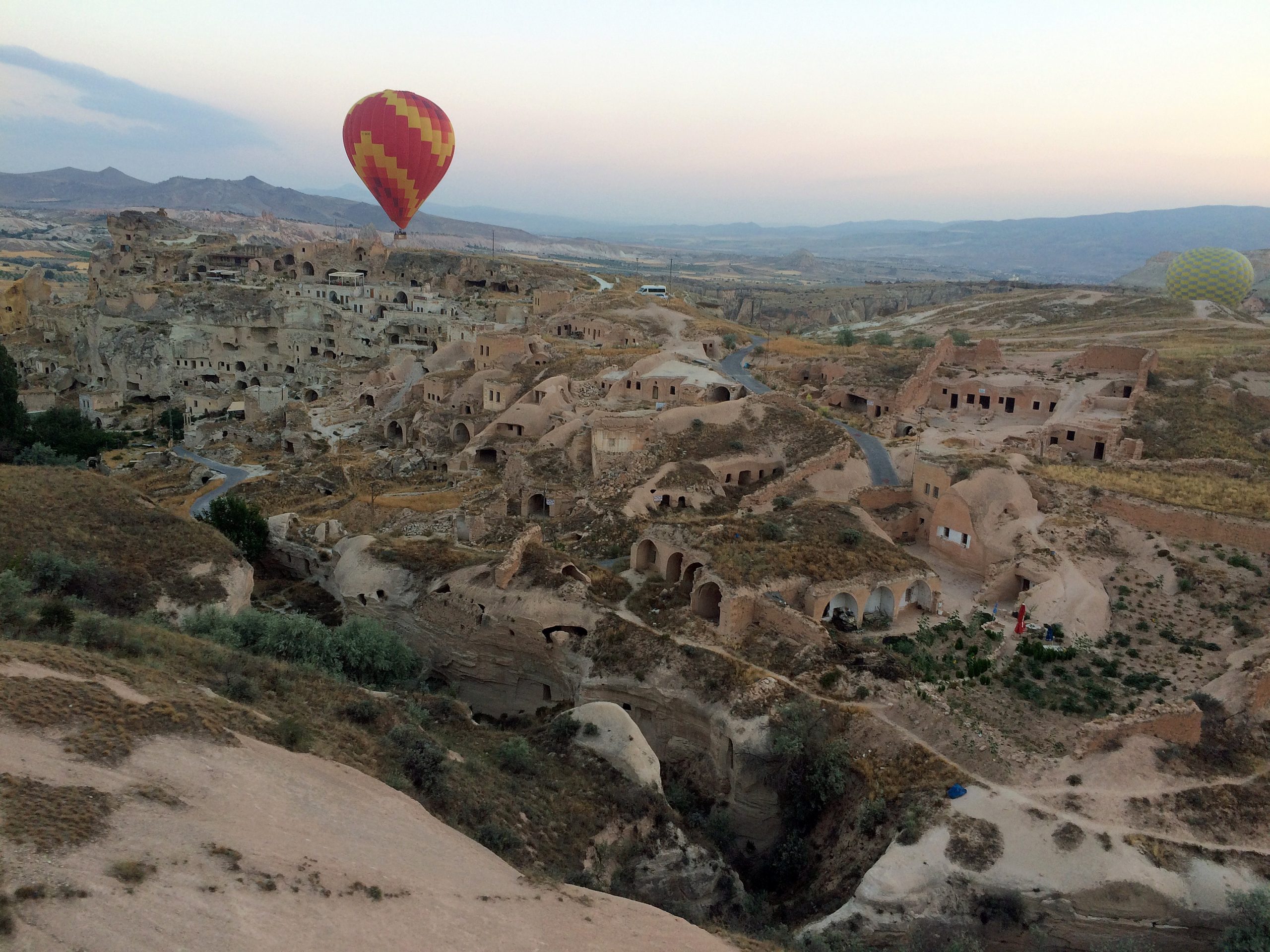 For further tour information or to book a tour, please contact Timeless Tours.
We reserve the right to change all prices and programs without notice
All prices are per person unless otherwise stated
All prices on this website are in Australian Dollars unless otherwise stated