Travellers Comments – Portugal
Madrid & Andalucia Coach Tour, Oct-Nov '19
Hi Steph,
Thank you so much for arranging our recent travel to southern Spain including travel, transfers and relevant accommodation. ALL bookings made by you worked out 100 percent and we were completely satisfied.
Further, the service provided by YOU during our dealings was exceptional which included telephone contact, email and relevant document delivery.
A VERY BIG THANK YOU from us both.
Kind regards, Ian Haigh and Christine Sharry (Canberra)
Andalucia, Portugal, Morocco Coach Tour (PAM) with Dubai & the Cinque Terre, August/September 2018
Hi Holly,
Just thought I would touch base regarding our wonderful no drama holiday to Europe.
Everything ran smoothly so I thank you for such good organising.
Loved the Rove City Hotel in Dubai (2 min walk to Deira shopping mall, hop on off bus & metro station ) it was modern, quirky, clean, with helpful staff & all that was needed.
Loved Porto – Morocco was great and also hectic.
It was hectic getting to Italy as plane sat on tarmac for 2 hrs from Madrid so timetable was tight. I would recommend the Villa Accini in Monterosso as it was a good choice, laid back for 4 days off main strip also Monterosso was the better choice for us of all Cinque Terre towns after seeing them, we even caught a train to Levanto for morning.
So with no hitches really it was a great trip.
Thanks again
Regards, Darien
2 weeks in Northern Spain (Basque – La Rioja – Cantabria) – May 2018
Hi Holly,
The hotel in San Sebastian (Hotel de Londres y de Inglaterra) was terrific. Its position is great & a sea view room a must. We had a great one so thanks for ensuring this for us. The hotels bar, overlooking the esplanade, was enjoyed a couple of times. There was an excellent concierge. She obtained a last minute booking for us at Mugaritz (Michelin star & currently 9th best restaurant in the world) on the first night (a WOW experience & such a fluke that she got the booking). She steered us very well for every evening meal that followed (from traditional fare, to more modern gastronomy with a vege focus – Astelena). We filled the days well, with the guided cycle tour of the town that you'd organised, taking a local bus to the fishing village of Getaria, walking the San Sebastian esplanade daily, doing its funicular climb (with the unmissable view), wandering the old town, making some (Texan) friends, discovering a terrific little art gallery (selling works by current Spanish artists), going on the Rioja day tour, and much Basque eating & drinking. Andrew braved the sea temps, not me. The weather was mild and mostly clear. The place wasn't teeming with visitors/tourists. All in all a very good time of year to visit I think. We thoroughly enjoyed it.
The Rioja day tour was excellent. Our guide, Mikel, couldn't have been better. Well informed on the wine industry, but also the history of the region, and its current social and political conditions. We enjoyed everything we explored with him, from the vineyard stops and tastings, to small towns, and driving through the various landscapes. His vehicle was very comfortable, his English excellent, and the weather delivered bright blue sky all day.
Bilbao was the start of our holiday as you know. Andrew had gone in advance of me for the rugby events. When I arrived we did well exploring each day. Visited the Guggenheim, explored the old quarter, used the hotel bikes several times to explore the streets, discovered some very enjoyable restaurants (including one in the hillside overlooking Bilbao (Kate Zaharra) for Andrews birthday lunch). We had a particularly good day catching the local metro to the port town of Portugalete. We crossed the landmark iron Vizcaya bridge and on foot walked much of the seaside's grand esplanade, ogling at the historic mansions (there's good signage on the esplanade describing the individual grand homes). We stumbled on a super sea view restaurant mid-way, for a most enjoyable lunch. The Portugalete day was certainly a joint activity highlight.
Santander also surprised us. We didn't have huge expectations of it but it capped off the holiday well, a little taste of Cantabria. The new Renzo Piano designed art gallery on the water is a fabulous space. The hotel was in a good location for us, affording long walks by water, and all well landscaped. The Magdalena park, with its palace, is lovely and affords some great views. We also worked out the local bike hire system and enjoyed exploring some flatter routes of the city that way. Yet again, we indulged in some excellent eating and wines, notably at La Bombi, which the hotel recommended.
Again, thanks for organising us so well. Lindy
Spain – Tren Al Andalus 7 Day Luxury Train Andalucia Itinerary, Seville-Seville – April/May 2018
Hi Holly,
We've been back nearly two weeks and have reflected on the impact of our trip to Spain and Portugal in various ways; overall it was very positive and we would do it again.
Firstly, let me say that all the trip activities you helped us with went off very smoothly. I would certainly recommend a day trip to Gibraltar having gone as far south as Seville. The Hotel Alphonse XIII was certainly a luxurious (5-star) hotel in a beautiful location; we enjoyed our stay there. All the short train trips were on time and the seats you selected were excellent; snacks/light meals were severed in the first class compartments.
Secondly, the most positive aspects of the Tren Al Andalus activities were the guided tours of towns (especially Ronda and Cordoba) and the description of their features (e.g., fortress-like structures and the Gothic mosque/cathedral). The English-speaking guides were generally excellent (language and historical knowledge-wise), such that some of the German-speaking guests joined our tour group! The train crew (especially the major directress) was superb and readily made adjustments when needed. As the train merely went short distances it remained overnight in train stations, much like a 'stationery-type hotel' or cruise ships. The composition of the guests (56 in all) included: 26 German speakers (two were from Austria and the rest from Germany); 10 Spanish speakers; 2 French speakers; and 18 English speakers (four from Australia, ourselves and a couple from Canberra; four from the UK and ten from the US).
In closing, I would recommend the Tren Al Andalus (Seville to Seville) tour to prospective travellers and I would certainly recommend Timeless Tours & Travel.
Regards, Connie
19 days in Morocco – April/May 2018 – Family Adventure
Hi Holly,
Morocco was fantastic! The trip you planned worked really well for us, we wouldn't have wanted to skip any of the parts, if only we had a bit more time to spend extra time in some of the towns… Essaouira especially, the riad there was really beautiful (and the people who ran it were so laid back and helpful).
There was a few times where we thought you must have done even more than you needed to when Bianca was offered a vege meal before she asked or we ended up with the best room in the place… we might never know, maybe it's also the Alize people? I spoke to Mr Simo once, I think it was a Sunday but he got straight back to me and made sure our connection was certain.
And special mention to Houcine – he was amazing. He took us to local places which were tastier and cheaper than the tourist places. When I left my hat in Chefchaouen he somehow arranged for it to come back to me in Marrakech… god knows how many hands it had been through but there it was at the door of the riad from some guy on a motorbike more than a week after I'd left it behind thousands of kms away… he really went further than anyone would expect.
So thanks so much for all your efforts, you really know your stuff. There were no problems and so many amazing memories. We feel like we saw every part of it he country but never felt stressed even though we covered a huge distance.
We leave Morocco hoping we can go back sometime but we'll just have to settle for seeing our rug and putting our feet up on a big leather poof…
Cheers, Rich
Father – Daughter Private 6 day Program in Morocco: Casablanca – Fes – Rabat, April 2018
Thanks Holly. Trip was great. We will check out desert and Marrakech next time.
Thanks for good service. Michael
5 day Andalucia & Toledo Coach Tour – December 2017
Hi Holly,
Just wanted to tell you that the Schnabls loved their tour. There were only 17 pax and the guide etc was fantastic.
Thanks so much. Regards, Debbie from Sabra Travel
Spain Holiday – Madrid , Andalucia & Barcelona Coach Tour Package – April 2017
Hi Steph,
Jenny & I arrived home earlier this week after a fantastic 6+ weeks in Europe. Whilst the weather particularly in the UK was cold , we had very little rain overall – about 3 days only. We enjoyed everything, but without doubt the highlight of the holiday was our 2 weeks in Spain and the Timeless tour of Andalucía & Barcelona.
Spain was fascinating the old cities with the "Moorish" influence in the buildings – so beautiful, the fabulous food, the weather, and above the great people on the tour. We enjoyed our time in Barcelona with the Gaudi buildings, but we would return to Madrid tomorrow. We are sorry you missed our group "night out" in Valencia – all the Australians had a night out which cemented new friendships that had been made.
Finally it was a delight to meet up with you – who would believe the great personal service we received from Timeless in sending you as our own travel adviser on our tour !!!
Jenny and I would be most happy to recommend Timeless to our friends and potential customers of Timeless.
Thanks again, and we look forward in getting in touch with you in regard to our next trip to Spain.
With our best wishes,
Jenny & Duncan
Spain & France Holiday – April 2017
Hi Tom & Holly
Many thanks for your travel arrangements, A few comments:
Train travel was great!
The tour from Bordeaux to St Emilion was very wine focused which Glyn enjoyed, I would have preferred more time to walk around the town, but was good, San Sebastian was really fun. We took local bus one day to Bilbao to see the Guggenhein museum.
Loved Barcelona, the flamenco show was excellent. I was a bit sceptical as have seen flamenco dancers previously & found them boring, but this show had some excellent musicians, 2 male dancers, & male singers – really good. Tour of Sagrada Familia was wonderful. Tapas evening tour was just great, had a wonderful young guide who led us all around the city, up back streets, into little shops (which we went back to the next day), to markets, can recommend this tour. Hop on, hop off bus pass was worthwhile and The tour to Montserrat was interesting, there was only the two of us on the tour. Gave us a delicious lunch at Santa Cecilia Church. Was great that our tour went early before all the buses arrived.
All our hotels were excellent. Don't think there were any that had any issues.They were all pretty central & close to city centres & walking distance from sights.
Many thanks,
Jenny Chillingworth
Spain Holiday – Julia Barcelona, Andalucia, Madrid Coach Tour Package – January 2016
Hey Holly,
Lovely tour arrangements, thank you. Will look you up for any other vacations that we take.
Mahmood
Europe in the Winter – Spain Coach Tour Package – Jan '16
Hi Holly, the tour went really well. gr8 cities. excellent guides and fun tour group! thx for everything. they have given us a good room at santo domingo this time!
Regards, Afshan
Private Tour Portugal, Spain, Venice, Dubai Sept/Oct 2015
Hi Holly
I am sorry I haven't contacted you before to let you know what a great trip Jim and I had thanks to all your organising.
Most things went very smoothly. Dubai was great, Venice was beautiful, Portugal and Spain were great and the accommodation amazing.
All the flights were very good and loved our seating on the way home.
Thanks again for your hard work to ensure we had a great holiday.
Merry Christmas and Best Wishes for the new year.
Lynda and Jim
Spain and Portugal Tailor-made program – June 2015
All in all it was a great trip. I am very grateful for all the trouble you took to cater for my needs and particularly to accommodate me in with Dianne's group. I loved my time in Portugal,especially in Porto, really related to the Fado music  and felt at home with the Portugese people. I think my great, great grandfather's spirit was working on me. I had been disappointed when I left Ireland that I hadn't had the experience of a lock – what a great surprise to have two on the Duro river – it was very exciting and a highlight for me. I had no trouble with my dietary requirements as I had a notebook with them written in both Spanish and Portugese and once the wait people read it they were so helpful. Great for tourism.
Mary-Louise 
Spain in June 2015 – Coach Tour in Northern Spain & Self-Drive Program in Andalucia
Hi Michael,
The northern Spain tour (E-478) was great, only nine people on a sixty seater bus. Hotels generally good. Tour guide great. 
Self-drive a bit stressful, very narrow streets, some places hard to find. We would recommend the train too. Tour people in Madrid very helpful.
Overall a terrific holiday, maybe better in May or September as we had 40c in Madrid and Seville!
Many thanks for all your arrangements. Steve
Janet & Anne in Morocco April 2015
Hi Holly, 
Janet and Anne came back last weekend and had a wonderful time. I have included a couple of their comments which I think you may find interesting:
"The English spoken by our driver was superior. Our driver was very good indeed. Our Fes guide was also good but not that easy to understand. We were very grateful to our driver. I must say the bread making excursion day was excellent. Having been slightly unwilling participants initially, we both agreed it was time really well spent. We recommend it and will write a good report on Trip Advisor."
Thank you so much for all your help. I certainly know who to speak to when next sending clients (or myself) to Morocco.
Take care, Kath Waugh, Blue Skies (travel agent)
Private Arrangements for PATTERSON, December-January in Morocco!
JUST letting you know…Gerard has just landed and he had a total blaaaaaaast!
I cannot thank you enough for your superb expertise and management of this booking… You are truly wonderful and I am on my knees in gratitude!
Just had a HUGE chat with him. He had the best best time and loved it all. All properties were unreal.
Jo, MTA (travel agent)
Morocco – Private 16 day tour for six – 2014
Hi Holly,
we had a wonderful trip. Morocco was so interesting in all respects, the scenery, culture, people, shopping of course and the food. Our bags were chock-a-block coming home having added 10 kg to both. We also sent home 3 parcels from Morocco!
Our driver, Younes Bakkar, was fabulous, we got on so well with him, he fitted in so well, as he said to us 'you are no longer tourists but my family', yes he was ours as well. He looked after us beyond his duty doing many little extras that were not in his job description. We were very appreciative of his efforts. He always took us to places to eat which he knew were of excellent quality. He also took us to a dinner and show in Marrakech which was fun and took us through the medina in a village near Erfoud before going into the desert. In the medina we visited a traditional natural pharmacy, that was a great experience. If you would pass on to Alizes Travel these thoughts and our appreciation for his work. Their vehicle was excellent too. Younes is a credit to himself and Alizes Travel and is deserving of praise from his boss.
Thank you for the dinner at Rick's Café; it was sensational and great finish to a great holiday.
Thank you again for all your efforts in putting our trip together; you did a wonderful job.
Geoff and Lyn
Spain, Portugal & Morocco
Hi Holly,
a quick note to give you feedback on our trip. It was an extremely well organized and interesting holiday, with both of us loving our time in all 3 countries. The weather treated us kindly and we saw many amazing things plus had a lot of fun.
Thank you, Holly, for having everything so brilliantly organized for us – it provided the foundation for a top rate holiday.
Many Thanks Noel and Bev
Private Spain & Portugal Tour, October 2014
Dear Holly,
I am back in Sydney. Certainly all 6 members of the group have enjoyed the trip you planned.
Thank you. Andy Mak
Northern Spain Coach Tour, October 2014
Hi Michael, we have returned from a memorable trip to Spain, all went very well from start to finish. Well organised trip, comfortable transport and good choice of hotels. Constanza in Barcelona was the best and spoilt us for the rest of the trip.
Thank you for being so helpful, God bless.
Adele Seady (South Africa)
August Euorpean Holiday (8 day North of Spain Tour E-478 & 5 day Salamanca & Portugal Tour E-175)
Hello Michael
Hope you are well.
This is just a quick note to say that we enjoyed our European holiday.  Everything went according to plan – planes, trains, car and the Spain/Portugal tour component. We were joined on our first tour in Spain by 2 Australian couples. There were only 11 on the Portugal tour in a 45/50 seater bus. We were joined by another Australian couple, who were also your clients. Trapsatur worked out well; we also got to meet some Spanish speaking people from Central and South America and this contributed to the tour enjoyment for both groups.
There were a number of optional tours (almost daily). Most places employed a local guide – one of our embedded tour guides indicated that a local guide had to be employed on each occasion as they risked being fined if they were caught doing the job of a local guide. These optional tours usually turned out to be quite good, and we couldn't really work out what we would have done if we didn't do them.
Thanks for your assistance. Regards, Geoff & Cheryl Rynja
Discovery of Morocco Tour – May 2013
Hi Holly, we finished our tour of Morocco and am just writing to say what a great tour it was. Ahmet our guide and Abdul our driver were simply great.The hotels were good and some superb. But overall we are happy with the tour and the small group of 15 fellow travelers, Belgians, Aussies and Kiwis were wonderful and got on really well together. All the local guides were terrific including the 80 year old at the tour of the cistern at Oualidia, he was full of of energy and funny! So once again, thank you, we are glad to have made this trip to Morocco…….
Regards Devi and Klaudio
Spanish Adventure – Sept '13
Morning Holly
Now that some time has passed since our return and life has returned to some form of normality I just wanted to drop you a short note to say thank you for your expert attention to our booking.  Every part of our journey was thankfully uneventful and went off without a hitch.  
Physically very demanding nevertheless with all the moving and bag carrying etc. but if you want to see the country as we were able to do that is what is necessary. Kerry managed the drive most expertly although at times it was a bit like a "Chevy Chase" movie at some roundabouts and not knowing what direction we were supposed to be going in.   The road system is I have to say a pleasure to drive on.   The diversity of the country has to be seen to be believed.  Agriculture is of course a major source of income to the country and we saw why as we witnessed acres and acres of land under cultivation groaning with either olive trees or fruit trees or some other crops.
The country was marvellous to see,  the train journey was so easy, the hotels were perfect and well positioned and of a good standard.   Arriving at our final destination Malaga near the Costa Del Sol was a shock.  It is so very congested down in that area and highly urbanised with highways and tall buildings appearing to choke that region.  It is a very popular area obviously  … maybe next time that is where we need to have a look around.  Barcelona was magnificent with its amazing architecture history and special sites as was Madrid and Granada.   We took in some local colour with the Andalusian dancing horses, a  Spanish dance company production, a ride on the cable car way up into the mountains. We visited the marvellous museums and art galleries and where possible took advantage of what each region had to offer tourists.
We found the hop on/hop off bus the best way to get around when in major cities and it worked well and was reasonably priced.  We would head for the local tourist office as soon as we arrived to get information on where to go and what to see … that also was very useful and these offices were most obliging and helful.     
Having a hard time settling down  spending many hours of my day dreaming and trying to re-live the memories!
Thanks again. Pauline Calligeros
My Trip: Malaga, Gibraltar, Lisbon & Surrounds – April 2013
I just wanted to send you a quick email regarding my trip to Spain and Portugal. Thank you for your amazing job of organising this trip. The tours were all well run and took me where I wanted to go. All their guides were friendly and explained points of interest extremely well. The hotels were incredible!! Both so centrally located and 5 star. The Palacio (Malaga) was so modern and their staff very helpful. The Mundial was so central and my room had a fantastic view of the main castle in the hills. It was like a fairy tale view at night.
Thank you again for all your hard work putting this trip together for me. If I ever decide to go back to that part of the world again I would certainly use your company and especially you to organise it again. I will highly recommend you my friends and fellow travellers.
Regards, Anne Shearston
Private Overnight Trip in Morocco, June 2012
Hi Holly,
Now that we are more or less settled in London following our cruise, I wanted to let you know that everything went like clockwork in Morocco.
We had such a great adventure. Our driver/guides were fantastic and we found Morocco fascinating beyond words. The only problem was that our stay was much too short! The hotel in Marrakech was perfect – a far cry from some awful plastic Hilton or Sheraton. All the people we met were so friendly and helpful.. we can't wait to go back again and explore further.
So thanks again for your patience and hard work. As it turns out, dozens of people left the ship in Agadir and returned the following day in Casablanca, so I don't know what all the drama with Oceania was about.
best wishes, Ian Ross & Gray Bolte.
Thank you for a wonderful trip – Morocco Private Driver Progam, May 2012
Dear Holly, 
I am writing to thank you for booking a wonderful trip for our family. As there is no evaluation form, I wanted to write to say what a great companion Hicham was to us. He was so thoughtful, courteous, professional and well informed. Every part of the trip, he consulted us and planned ahead to make sure that things went smoothly and that our interests (e.g. photography, food preferences) were catered for. Hicham is a wealth of knowledge on Moroccan history and Berber culture. We also had great discussions on Islam and exchanged Arabic lessons with him for Chinese ones 🙂 I will definitely be recommending him to friends who travel to Morocco. 
We also enjoyed most of our local guides, who were usually knowledgeable and enthusiastic.
The rooms you booked for us were beautiful. We enjoyed all the various properties along the way. It was a great idea not to pre-book dinners. The portions served everywhere were huge!
The itinerary was well paced. We liked arriving in most cities in the afternoon, having a relaxing evening, then exploring it the next day. The only day that was longer than we expected was the drive from Fez to Boumalne. We left at 8:30 am, and after site-seeing along the way, we did not arrive at our hotel til after 9pm. It was quite tiring for us and for Hicham. 
Thank you once again. Kind regards, Emyo Wang
Portugal, Andalucia & Morocco Tour (Trapsatur), April/May 2012
Hi Holly,
Now back in Oz and had a great time and everything you organised worked out really well, especially the locations of the hotels in Barcelona and Madrid. Thanks so much. I really enjoyed everything and Spain Portugal and Morocco are such interesting places.
Kind Regards, Jeniffer Petty.
Spain & Portugal Trip – Private Driver Arrangements, Accommodation, Tours, Guides in Spain & Portugal: August-September 2011
Dear Holly,
Just arrived back from 2 months away, and wanted to say thanks for arranging such a terrific holiday for the Moses' and myself in Spain and Portugal. The itinerary was wonderful and the hotels very comfortable, and the guides and drivers were simply terrific.
Holly, I hope your trip was equally great, and thanks again for checking things out for me.
Best wishes, Judy Becher
Spain Trip – Trapsatur 5 day Andalucia tour from Barcelona
Hi Holly – Just a note to thank you for the organising – all went seamlessly – great trip & experience.
Kind Regards, Ken Adeline
Individual Spain Arrangements – May/June 2011
Many thanks for your excellent work that got us to Spain, Paris and back last month. Despite the rush, every arrangement fell into place perfectly.
Cheers, Sue Hutchins
Private Morocco Program and Barcelona – October 2011
Hi Holly
We had a great trip – and thank you for all your tips and help.
I think we had the same guide/driver that you had in Morocco – and he was very good. Nothing seemed to be a bother for him and we found the Moroccon landscape etc particularly interesting. The markets etc were also fun to explore..
The accommodation was also good – and in line with what we had discussed. Ironically it rained on the day/night we were going to camp in the desert – so they had arranged alternate accommodation for us – at our option. We decided to take the alternative they had arranged – a good call in the circumstances as we still got a good feel for the desert and dunes etc
Barcelona was also excellent – such a beautiful city. The accommodation was good..
All in all, a good and memorable trip.
Thank you for your help
All the best, Jill and George Forster
Family trip to Morocco – January 2011
Hi Holly,
We are back!
We had a wonderful time in Morocco the guide (Adil) was fantastic!!!!!
… all the hotels were incredible and the service was impeccable. I would have no problems what so ever recommending Timeless Tours to anyone who is looking to travel to Morocco.
Many thanks again!
Liz Myers
Morocco 2010 
Your arrangements worked perfectly and we had a terrific time. Cheers, Sue Hutchins
Morocco Kovacs Tour May 2009
Just to let you know that everything went absolutely perfectly in Morocco.
From the time the driver was waiting for us at the airport on arrival until he dropped us off at the airport on departure it could not have gone smoother.
I must special out Rashid our driver who was friendly, charming, always ready to help in every way and absolutely punctual.
The guides were there and knowledgable and courteous and helpful. The Riads were as great as you had foreshadowed and sure enough Peter Dyer is a scream. Thank you again for great organization. Steve Kovacs
Private Morocco Program – February 2009
We have been travelling through Morocco over the last 10 days and it has been an unforgettable experience including our itinerary accommodation & touring suggestions.
Our driver was very professional, courteous & level headed. Nothing was ever too much and he was always happy to make suggestions or comply with our wishes.
We have travelled to many destinations in the world and would like to say out trip to Morocco was as enjoyable as anything we have ever done
Thanks to Timeless & their Moroccan representatives.
Hans Hulsbosch
Spain and Morocco Trip 2005
Now that the normal work routine has returned, I thought I would give you some feedback on the trip.
Spain: The Hotel Londres E Inglaterra was wonderful. San Sebastion is a wonderful place to walk, eat tapas, and use as a base for a drive in the surrounding area. Both the Hotels Petit Palace in Bilbao and Sevilla were well presented very modern hotels. The Gugenheim museum was fantastic and worth 1/2 a day. The Bilbao hotel was on the tram line to the museum which made travel easy. Seville was wonderful also, plenty to see in the city itself.
Morocco: After the initial culture shock (two taxi drivers having a fight over who was going to get our fare; we went with a third!). Marrakech was fantastic. The Maison Mnabha was an excellent suggestion, we were sad to leave Peter and Lawrence. The Riad was immaculate full of atmosphere, nothing was too much trouble. We had several dinners (candlelight), there as well, one cooked in the hamman. The room had two dozen red roses, olives and nuts fresh each day, specially cooked biscuits on the last day. Breakfasts were great, freshly stewed figs, pastries etc. All in all a great place.
We went to the atlas mountains on a small group day tour and to Essaouira for the day with a driver. The La Maison Arabe was a great hotel but not in the centre of things like Mnabha and being bigger didn't have the same intimate feeling as Mnabha. It was much better than a Sheraton etc, type of hotel, but having been spoilt at Mnabha I would prefer Mnabha any day. The cooking class was held at La Maison Arabe's pool area some 10-15 minutes away by car from the hotel. The class was good but ended up only being a one course class. The most interesting thing was there was a Moroccan chef and a translator who turned out to be a professor at the University and we had a good talk to him about the current state of Moroccan culture and Politics. We were served the meal we cooked by the pool. Thank you again for your helpful suggestions we had a wonderful holiday.
John Giles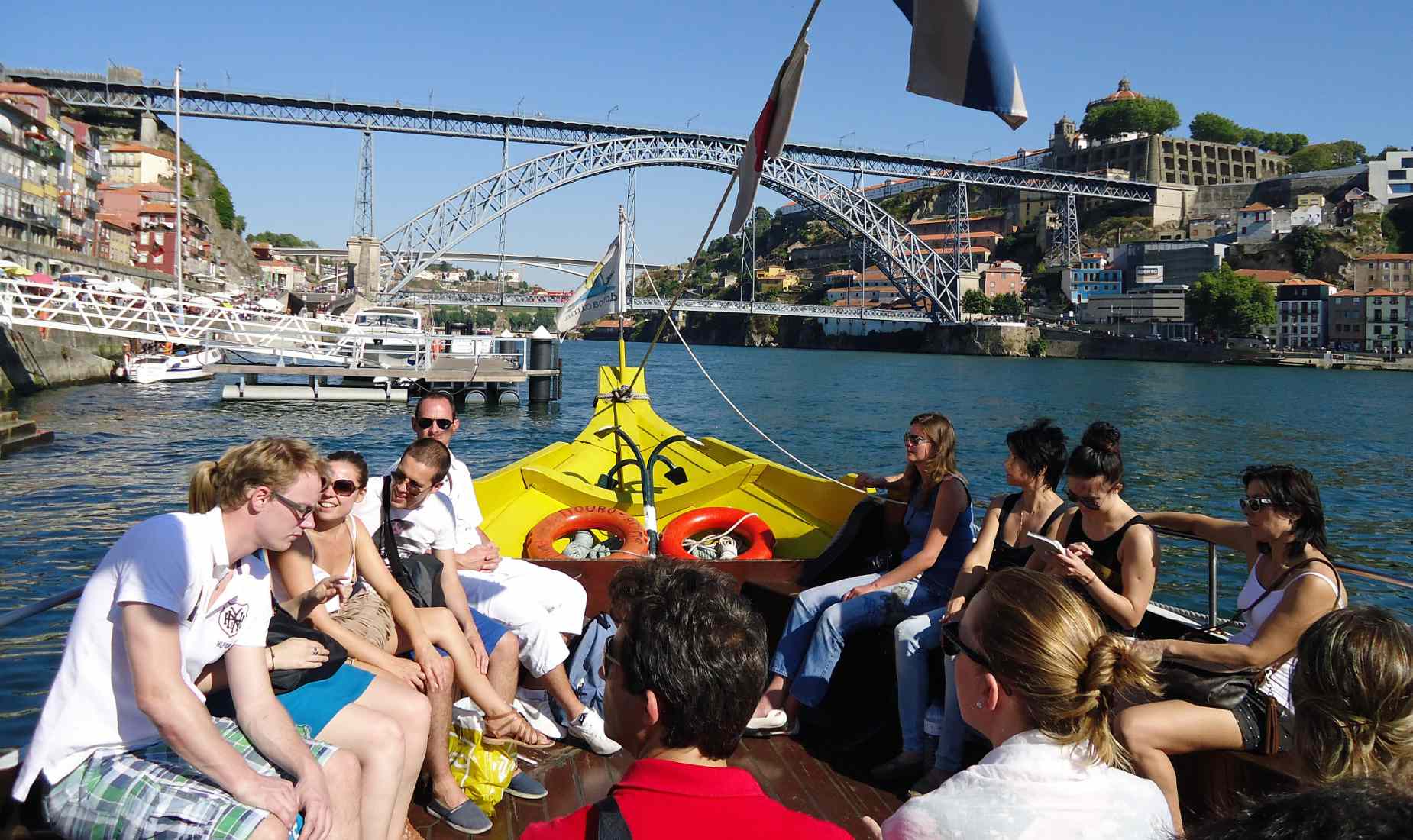 For further tour information or to book a tour, please contact Timeless Tours.
We reserve the right to change all prices and programs without notice
All prices are per person unless otherwise stated
All prices on this website are in Australian Dollars unless otherwise stated