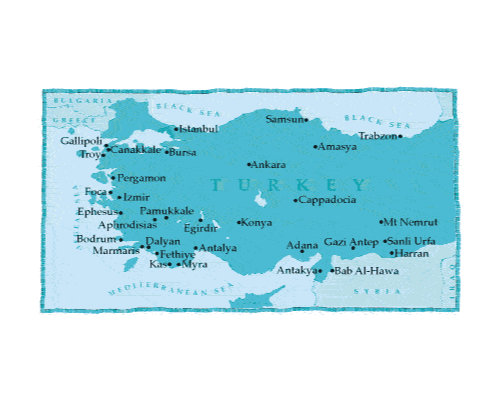 Culture, History and Adventure…
Welcome to Turkey, a country where you'll see some of the world's best-preserved Greco-Roman remains. You can explore the beautiful Western Aegean, Southern Mediterranean and Black Sea coastlines and experience the dramatic natural wonders of the interior.
Istanbul, the gateway between Europe and Asia, has a history stretching back 3000 years. Palaces, mosques and bazaars from the Byzantine and Ottoman empires co-exist happily with happening nightclubs, fashionable shopping areas and excellent restaurants. One of the world's great cities, 24 hours a day!
Getting away from city life, you can see the fairy chimneys of Cappadocia from a hot-air balloon, go whitewater rafting down the Dalaman River, trek to a nomad village, sail the Turquoise Coast on a traditional Turkish gulet or even ski down some of Europe's longest runs.
Turkey's natural and historical attractions are complemented by warm and welcoming people and a fresh, diverse and delicious cuisine.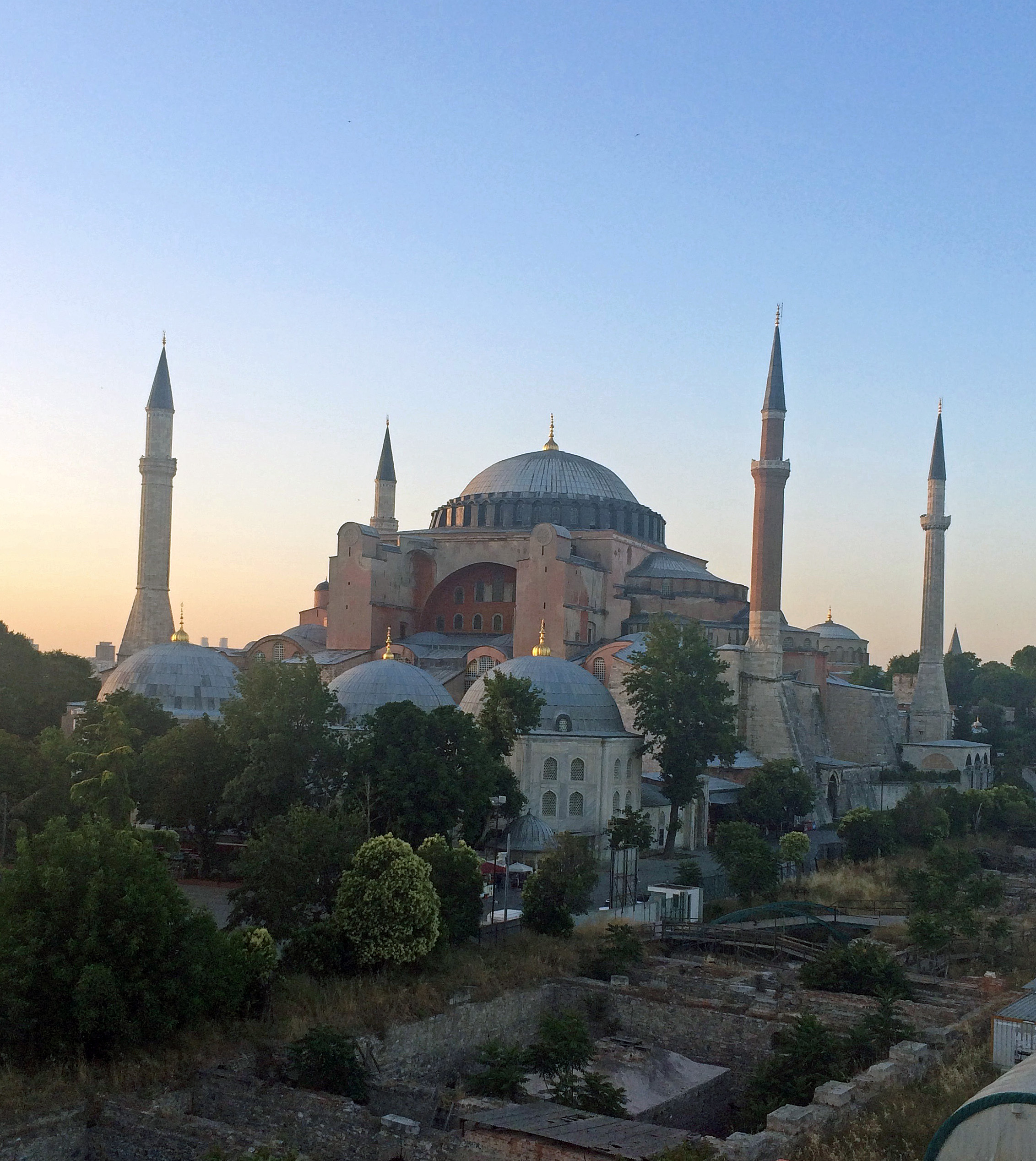 Turkey General Info & Recommended Reading List
RECOMMENDED READING LIST:
Timeless Istanbul Restaurant Recommodations @August 2018 (Takksim, Beyoglu, Karakoy, Galata, Cihangir, Besiktas, Harbiye, Nisantasi, Eminonu, Sirkeci, Sultanahmet (The Old City), Edirnekapi, Ulus, Along The Bosphorus, Kadikoy, Moda, Uskudar – Asian side of the city) (click here for PDF copy)

The NEW TURKEY by Chris Morris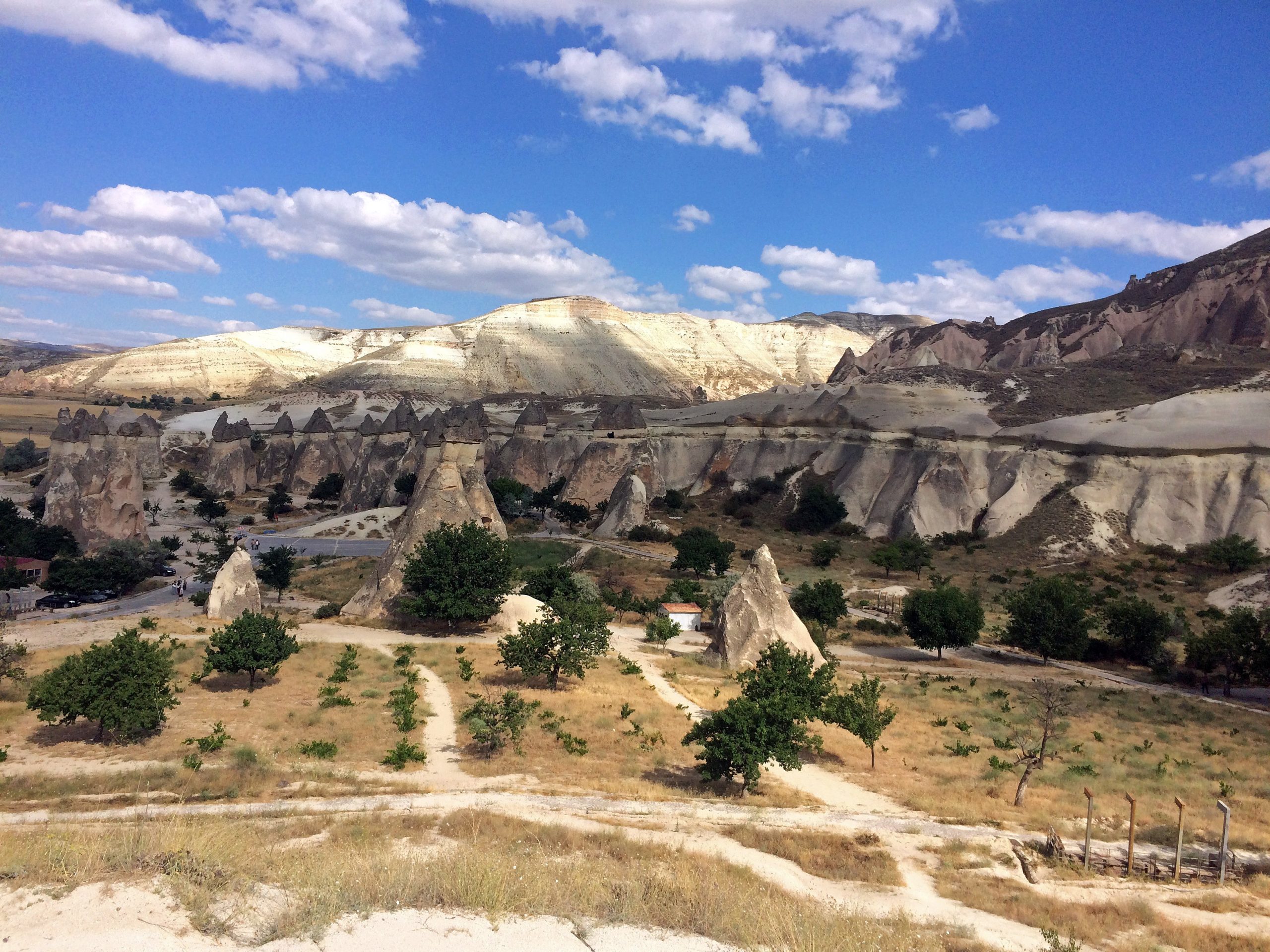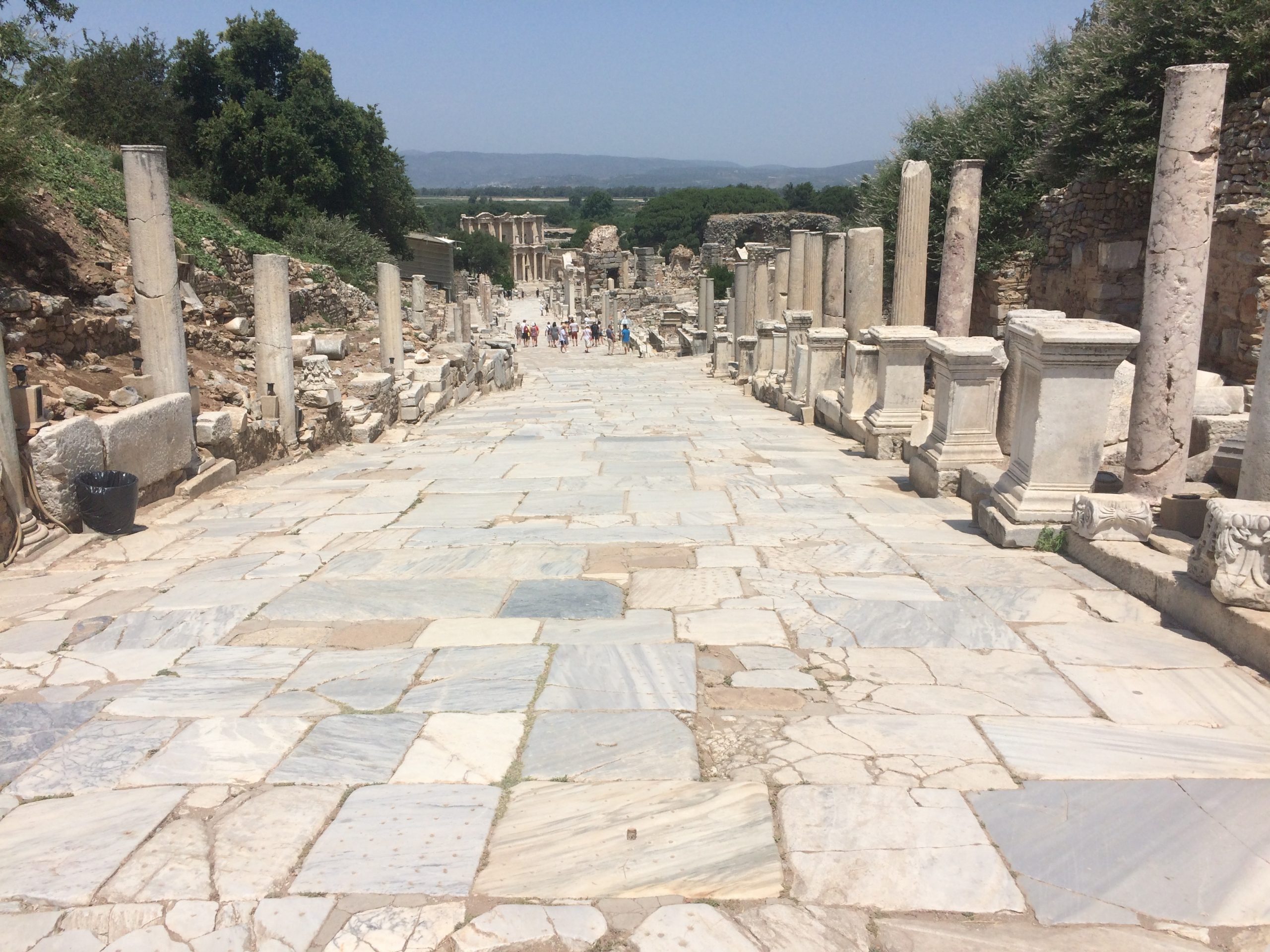 USEFUL INFORMATION ABOUT TURKEY…
Turkey is a secular, democratic, state, a member of NATO, the OECD and an applicant for membership of the European Union. Freedom of religion is guaranteed constitutionally although 99% of the population are Muslim. Turkey is one of a few countries that straddles two continents.
Passport and Entry Requirements – Australian passport holders require visas.

IMPORTANT TURKEY VISA / ENTRY INFORMATION:

Those requiring tourist or business visas for Turkey (including Australian passport holders) must obtain them electronically before arrival. This e-visa can be obtained by visiting the website www.evisa.gov.tr. Beware of other websites which may be scams. Your passport must be valid for 6 months on the date that you enter Turkey. The e-visa is valid for multiple entry for 90 days and must be utilised within 180 days of successfully obtaining it. Payment may only be made with an internationally valid Mastercard or Visa credit or debit card. Cost is USD 60 which will be debited against your card in the currency of and according to the card's exchange rate conditions. Nationals of some countries, including New Zealand, do not require visas for up to 90 days for tourism or business. A list of requirements for all nationalities is contained on the website http://www.mfa.gov.tr/visa-information-for-foreigners.en.mfa

Anatolia, the larger part of the country is located in Western Asia, while Thrace, the much smaller part, forms the extreme south eastern tip of Europe

Languages – Turkish. English is widely spoken in main cities and tourist areas.

Time Difference – Turkey has one uniform time zone 2 hours ahead of the UK and 1 hour ahead of continental Europe. Daylight saving time of one hour in summer.

Tourist Office – The Turkish Tourist Office in Sydney closed in 2003.
Australian Embassy, Ankara…
88 Uğur Mumcu Caddesi
Gaziosmanpaşa Ankara
Phone: (+90 312) 459 9500
Fax: (+90 312) 446 4827
Website: turkey.embassy.gov.au
Email: consular.ankara@dfat.gov.au
Facebook: Australia in Turkey
Twitter: @AusAmbTurkey
Check the Embassy website for details about opening hours and any temporary closures.
Australian Consulate-General, Istanbul…
Süzer Plaza (Ritz Carlton Hotel),
Askerocaĝı Caddesi No. 15, Elmadağ
Istanbul
Phone: (+90 212) 393 3300
Fax: (+90 212) 243 1332
Email: consular.istanbul@dfat.gov.au
Australian Consulate, Canakkale…
Kolin Hotel
Kepez 17100
Çanakkale
Phone: (+90 286) 218 1721
Fax: (+90 286) 218 1724
Email: consular.canakkale@dfat.gov.au
24-hour Consular Emergency Centre
In a consular emergency, if you can't contact an embassy, call the 24-hour Consular Emergency Centre on:
+61 2 6261 3305 from overseas

1300 555 135 in Australia
Turkish Embassies Contact Details in Australia:
Sydney
66 Ocean Street, Woollahra, NSW, 2025
Phone: (02) 9328 7019 or (02) 9302 4600
Melbourne
Level 8, 24 Albert Road, South Melbourne, VIC, 3205
Phone: (03) 9696 6046 or (03) 9696 6066
Health Regulations – No vaccinations required unless arriving from infected areas.
Duty Free…
Tobacco : 50 cigars, 200 cigarettes or 200g of tobacco.

Alcohol : 5 bottles (100cl) or 7 bottles (70cl). Five 120 ml bottles of perfume.
Banking Hours – Banks open from 0830 – 1200 & 1330 – 1700 Monday to Friday.
Money…
Currency – Turkish Lira

US dollars or Euros are also useful when travelling or when bargaining for major purchases.

ATMs are widespread and major credit cards are accepted.
Climate…
Coastal Turkey has hot summers with little rain and mild winters.
Phone Service…
Phone cards or tokens are used for calls from public phones. Wide mobile phone range is available.
Medical Services…
All types and standards of services are available.
Tipping…
Tips are accepted and appreciated but not expected. If in doubt, do as in Australia.
Voltage and Plug Shape…
220 volt. Two pronged cylindrical plug (standard European).
Dress Requirements…
There is no dress code in Turkey. A head scarf and modest dress is recommended for women when visiting mosques.
Transport…
Most major airlines, including Turkish Airlines, have direct flights to Turkey. There are rail and road connections to Asia and Europe and hydrofoil or ferry services to several Greek islands.
Internal Transport…
Excellent bus network and some rail and coastal ferries. Dolmus (shared taxi service usually a minibus), taxis and buses for local travel.
Driving…
Right hand side of the road. Excellent signage in English script and well-maintained road network. Local (ie Australian state) driving licence is sufficient.
Accomodation…
All types from palaces to pensions are available including many with historical or special character. Most hotels include breakfast in the rate.
Entertainment…
Night clubs, discos, cafes and restaurants. Traditional belly dancing.
Major Attractions…
Turkey is often referred to as "the world's largest open air museum" and even seasoned travellers will find new, exciting vacation experiences. Opportunities for water sports, trekking, climbing, shopping, nightclubbing, relaxing on a beach or spending time exploring natural wonders, ancient cities and cultures are everywhere. Istanbul, Antalya and the south coast, Cappadocia and Gallipoli are just some of the attractions.
Food and Drink…
Turkish cuisine is rich and diverse and one of the world's best and healthiest. Food is prepared using the freshest ingredients. Famous and popular dishes include: kebabs, vegetable dishes, pide, baklava, Turkish coffee, raki, and Turkish delight.
Tap water is drinkable but bottled water is available everywhere and preferable.
Alcohol is widely available.
Shopping…
Turkey's exchange rate makes any luxury affordable and any shopaholic ecstatic. Traditional crafts include carpets, kilims, leather and suede, copper and bronzeware, gold and silver jewellery, meerschaum pipes, embroidery, ceramics and onyx. Istanbul boasts great shopping with its historic Covered Bazaar and Spice Market plus modern malls and boutiques carrying the latest fashions and goods. There are modern shops and traditional bazaars throughout Turkey.
Public Holidays 2020:
01 Jan              New Year's Day

23 Apr             National sovereignty & Children's Day

01 May            Labour Day

19 May            Commemoration of Ataturk and Youth and Sports Day

23 May            Ramadan Feast

15 Jul              Democracy and National Unity Day

30 Jul-03 Aug  Feast of Sacrifice

30 Aug             Victory Day

29 Oct              Republic Day
For further tour information or to book a tour, please contact Timeless Tours.
We reserve the right to change all prices and programs without notice
All prices are per person unless otherwise stated
All prices on this website are in Australian Dollars unless otherwise stated